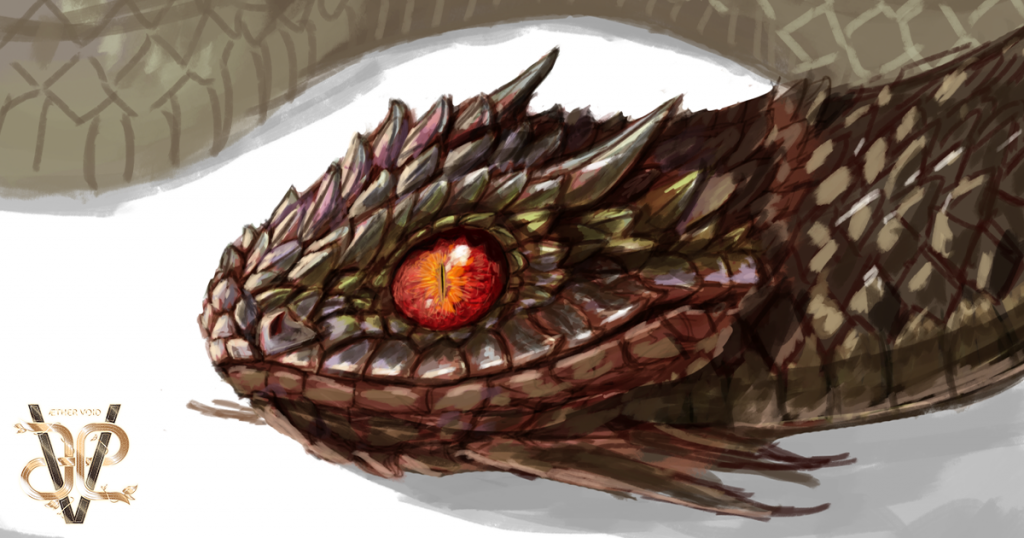 Besides our progress on our second one-shot, we've also been working on an engagement plan to improve our communication and marketing. There are lots of ideas, but it's also been a challenge since marketing in the TTRPG community seems less present than in other branches. So if you're working in the industry, and have tips and tricks, we'd love to learn more!
𝗔 𝗳𝗿𝗮𝗴𝗺𝗲𝗻𝘁 𝗼𝗳 𝗔𝗲𝘁𝗵𝗲𝗿 𝗩𝗼𝗶𝗱 𝗹𝗼𝗿𝗲:
This little snake messenger is reporting for duty! Usually deployed by lamias to communicate with each other. The snakes are often hypnotized and compelled to carry those messages, which is slow but very effective. Especially during stealth missions. Who would ever suspect such a tiny creature, right?