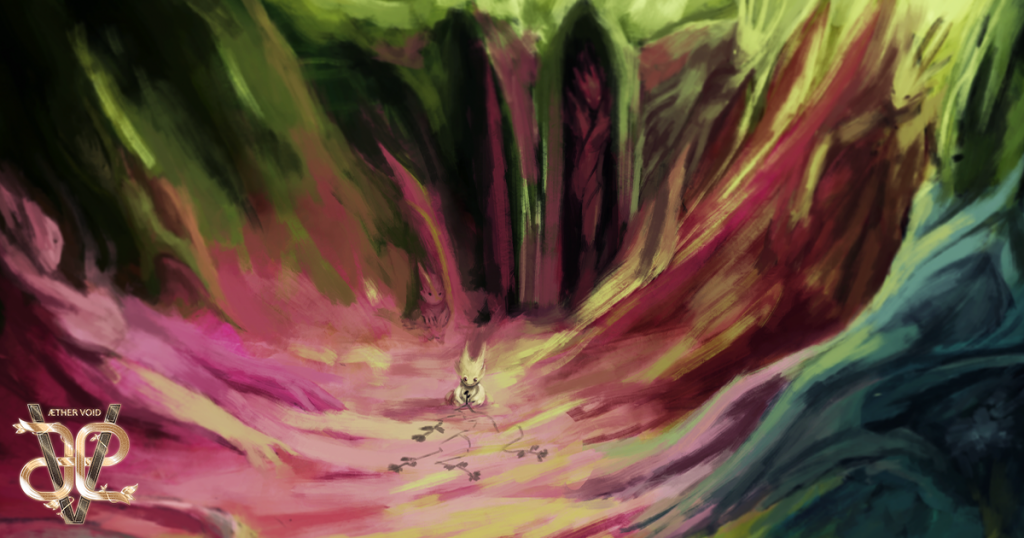 Another day working from home has come to a close! Today, we focussed on our art checklist, started discussing going to SPIEL in October, and continued working on the second one-shot adventure. Things are moving forward!
𝗔 𝗳𝗿𝗮𝗴𝗺𝗲𝗻𝘁 𝗼𝗳 𝗔𝗲𝘁𝗵𝗲𝗿 𝗩𝗼𝗶𝗱 𝗹𝗼𝗿𝗲:
Dryads sleep by rooting in the soil and turning into an actual tree, which leaves them vulnerable at night. But the little dryad portrayed in the art piece is not quite ready to root yet, still enjoying the last rays of sunlight from which she gets her energy. The young dryad will eventually need to root, because they get their water and nutrients from the soil at night.