Dev Post 25: Radiation, Corebook, and a New YÆr!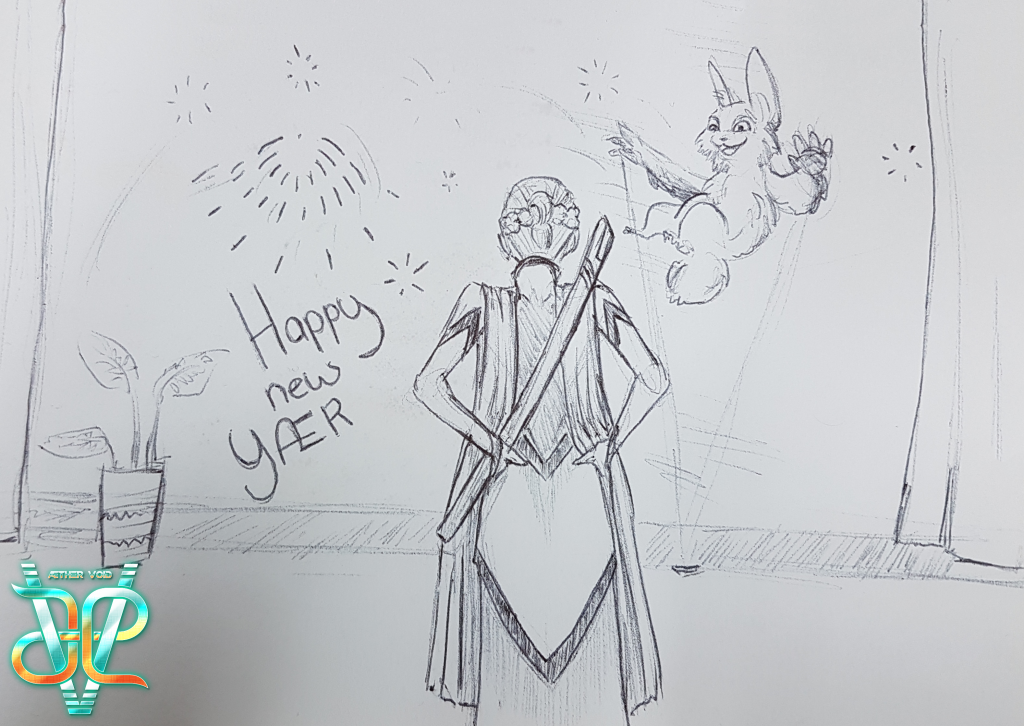 January 4th, 2019
A new year, a new day of hard work and brainstorming! The Far Haven corebook is coming along nicely as 80% of the playable races are all but done, and the how-to-play statistics have been added as well! Furthermore we have been discussing time, calendars and… radiation?!
Dev Post 26: Magic, Classes, and Magic Classes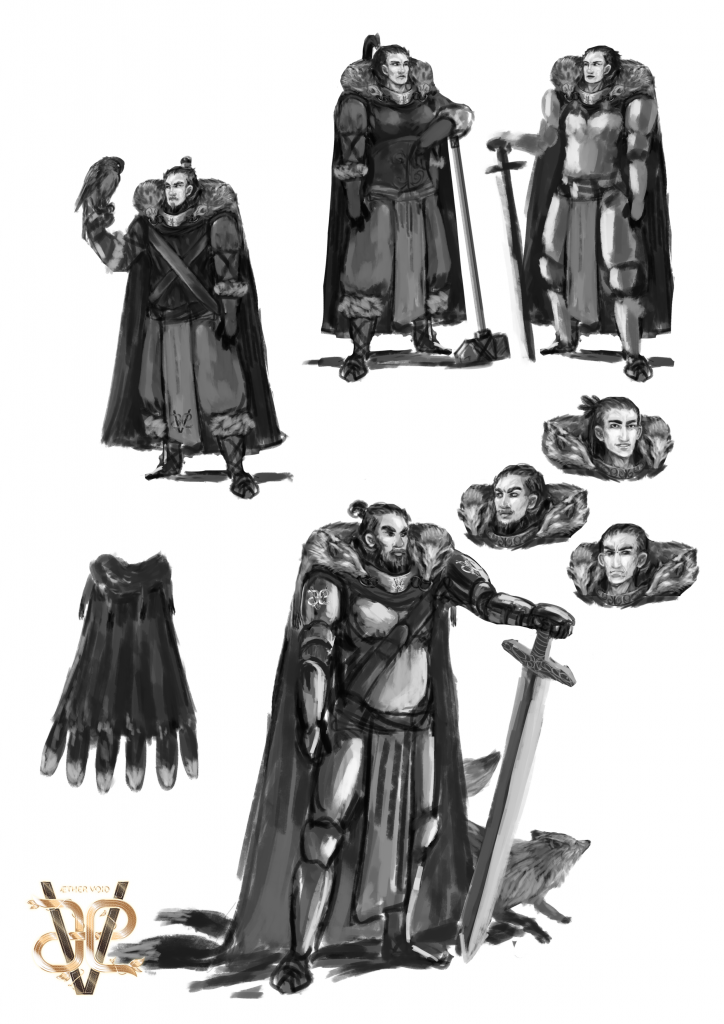 January 11th, 2019
A lot of discussion and working on magic with its many schools in the Fantasy world. Pre-made classes are coming along nicely as well, to give new players an easy start with the game. Of course these also encompass the elusive magic classes like Shamans, Seers, Witches and Savants, among others!
Dev Post 27: Potion sellers and Fortune tellers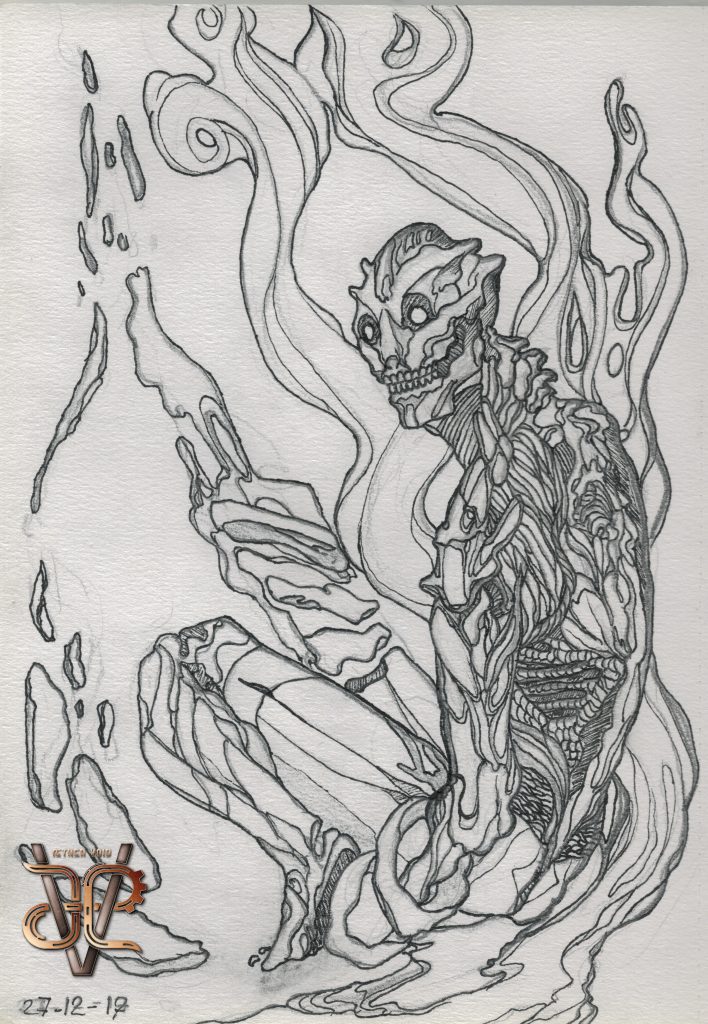 January 18th, 2019
Today we started creating ready-to-play classes for our Steampunk setting, and discussed plans for our upcoming Kickstarter. We're also going to playtest a lot more in the coming weeks, and have plans to bring these internal playtests to you guys via Twitch and the like in the near future! Any tips on podcast or streaming services we should be aware of?
Dev Post 28: Poison, roleplaying, and combat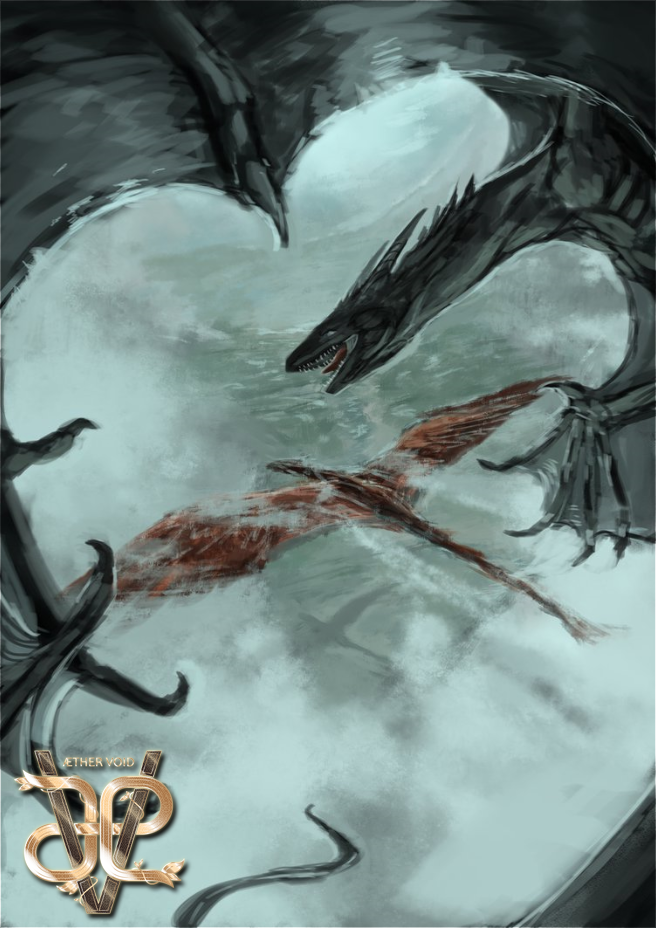 January 25th, 2019
Three sessions into our new internal playtesting campaign, and we keep finding mechanics and situations to discuss and write down. Though it's a lengthy process, it's a fun one! We're also looking into possible kickstarter rewards, and searching for interesting people, blogs, podcasts, gamers, reviewers, and more in order to let the world know Aether Void is coming! Do you know any interesting people we should know of?
Dev Post 29: Realism VS Playability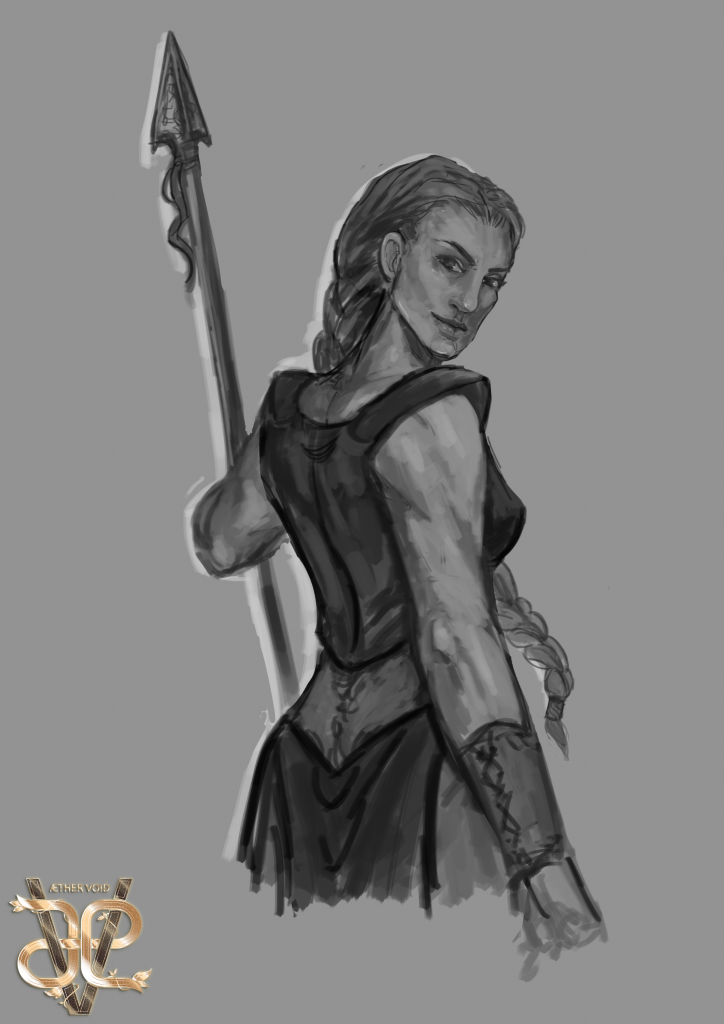 February 1st, 2019
Combat, how to hit, how to not GET hit, and terms like armor class and holy trinity. We're looking at both realistic and playable applications for combat, and how one defends against flying rapiers and stagger daggers.
Dev Post 30: Beta, Garycon and goals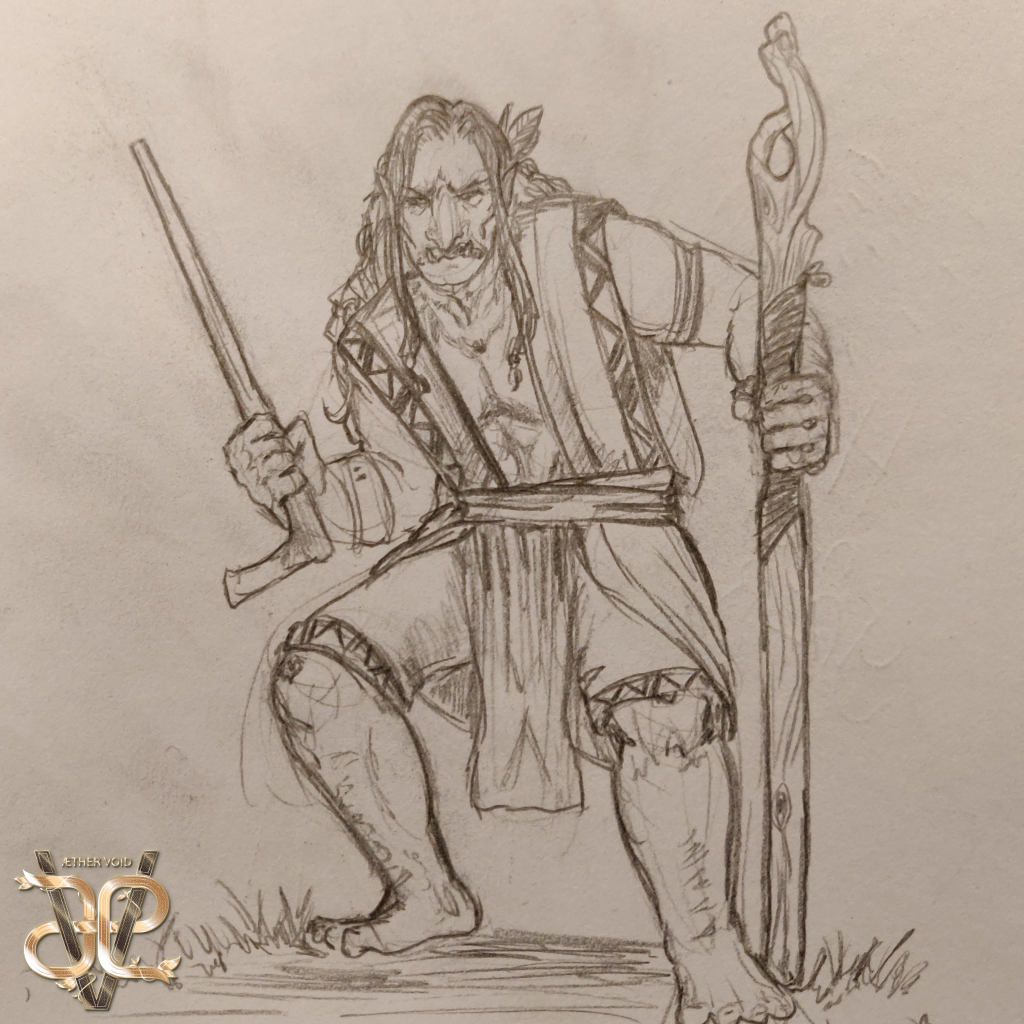 February 8th, 2019
Today we had an inspiring talk with a long-time RPG and boardgame veteran who gave us some really good pointers regarding our planning and upcoming kickstarter. Basically, more social media, (reddit, influencers, etc) and redoubling our focus on getting our beta one-shot adventure ready for Garycon.
Dev Post 31: One-shot adventure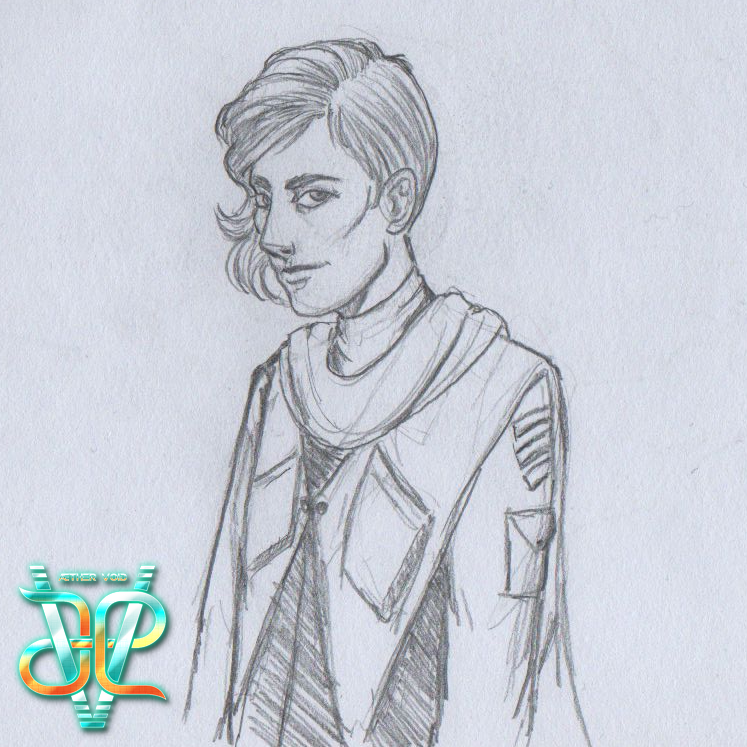 February 15th, 2019
Our beta one-shot adventure is nearing completion, which means we'll be able to give it a test run soon! We're aiming for a fun one shot adventure that'll give you a taste of what Aether Void is all about. We can't wait for you guys to play it at Garycon, and are looking forward to meeting new people there!
Dev Post 32: Testing the One-shot adventure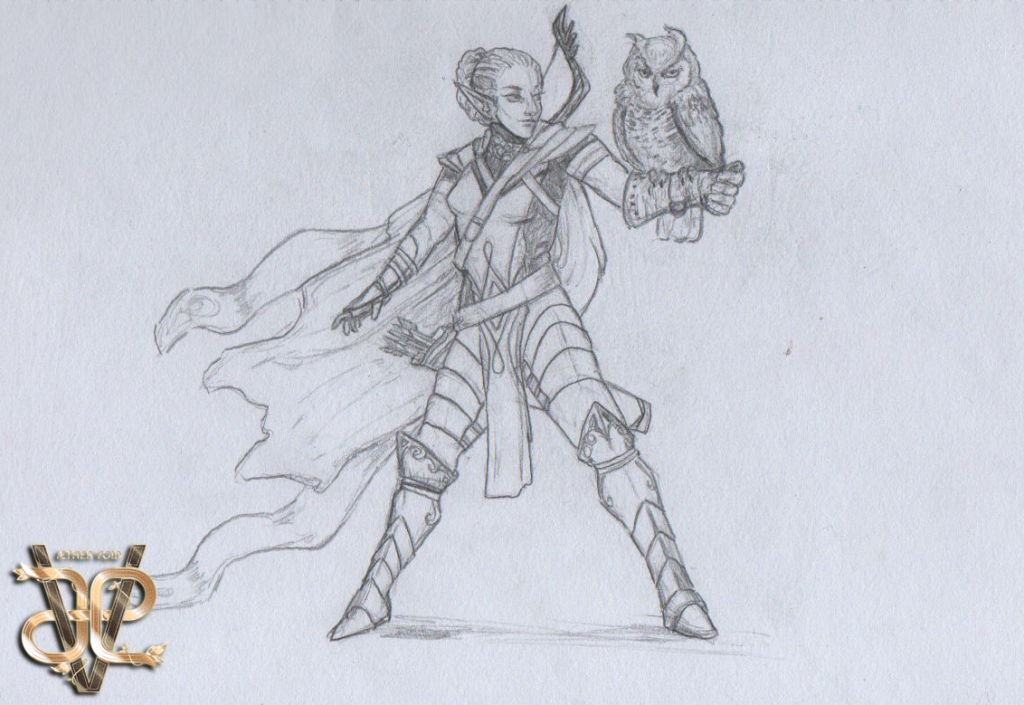 February 22nd, 2019
Today we've been playtesting the beta one-shot, which went quite well, once again establishing that our combat system is a lot of fun, and rather lethal. We've also been working on our charactersheet and have a few designs which we'll share with you in a couple of days. We'd love to hear your feedback!
Dev Post 33: Return of the Ancient Ones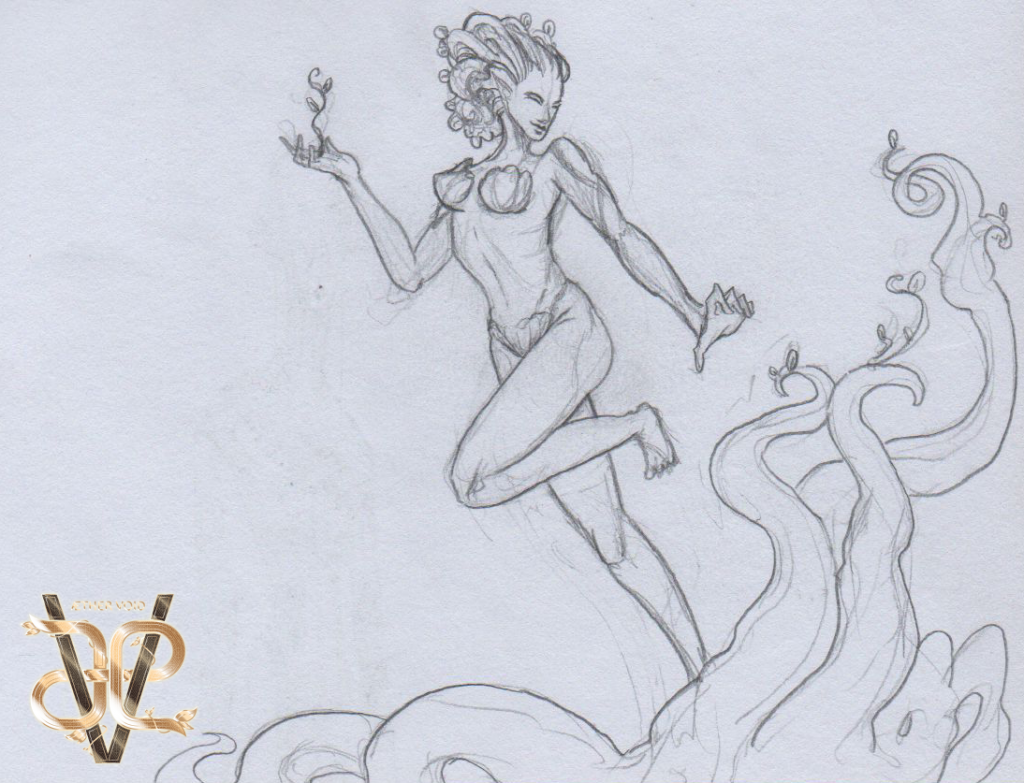 March 1st, 2019
Rounding up on the full document of the Closed Beta Oneshot for Garycon, lot of work, a lot of rules, and a lot of fun playtesting it. We'll be there next week to playtest with all those attending and handing out this exclusive document to spread the word and joy. We're really looking forward to all the feedback and experiences you'll have.
Dev Post 34: The Oneshot Beta Awesomeness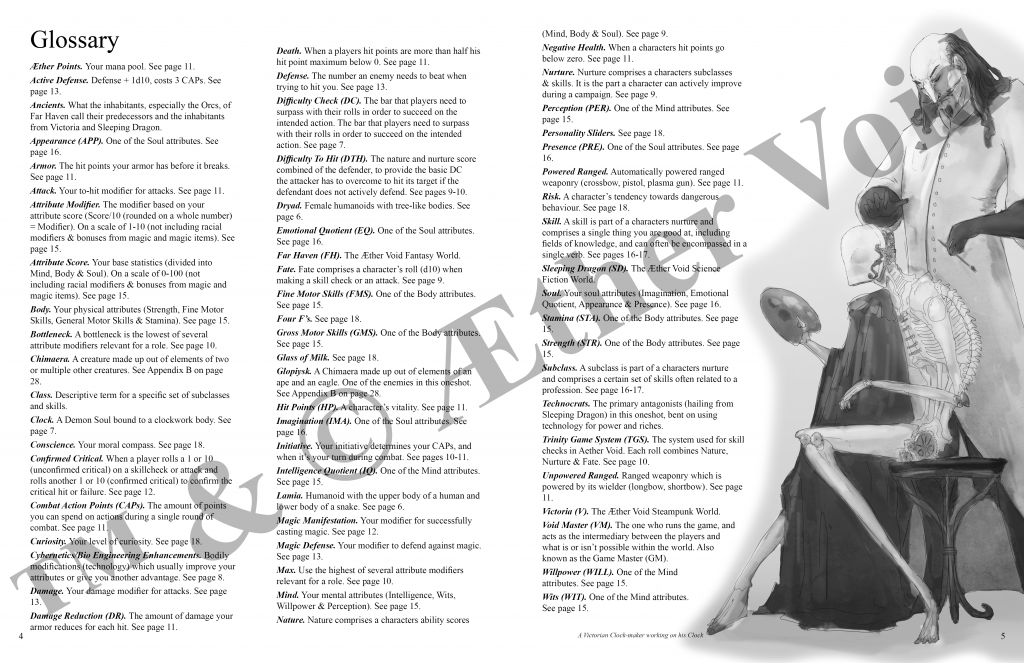 March 15th, 2019
Our Closed Beta is live! Interested in
playtesting? Send us a message or PM on social media with your email and a small motivation, and we'll get back to you with our Oneshot 😉
Dev Post 35: Garycon, Feedback, Progress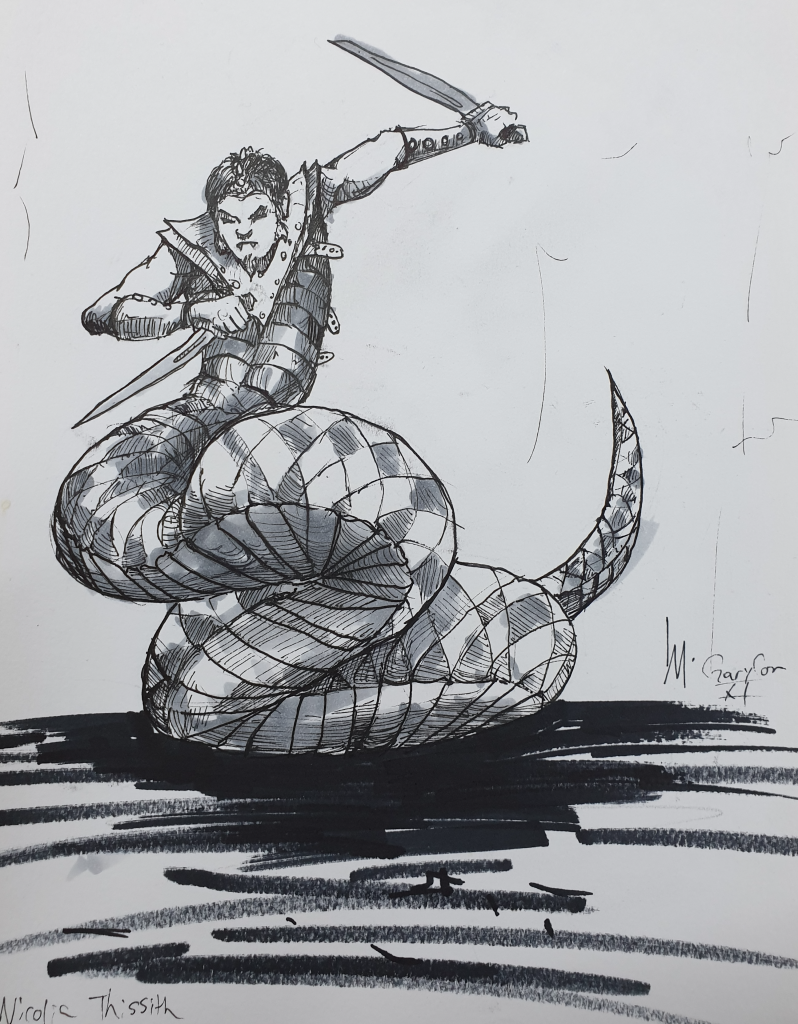 March 19th, 2019
Garycon, you were amazing! When hosting our own Oneshot Beta we've had the pleasure of talking with great, enthusiastic, people. Among them was the "RPG industry worker goblin" Lloyd Metcalf who drew this stunning picture of his Lamia character! The reception of the game was amazing and we can't wait to show you all more. A special shoutout to Bloat Games for helping us secure a stand!
Dev Post 36: Mission statement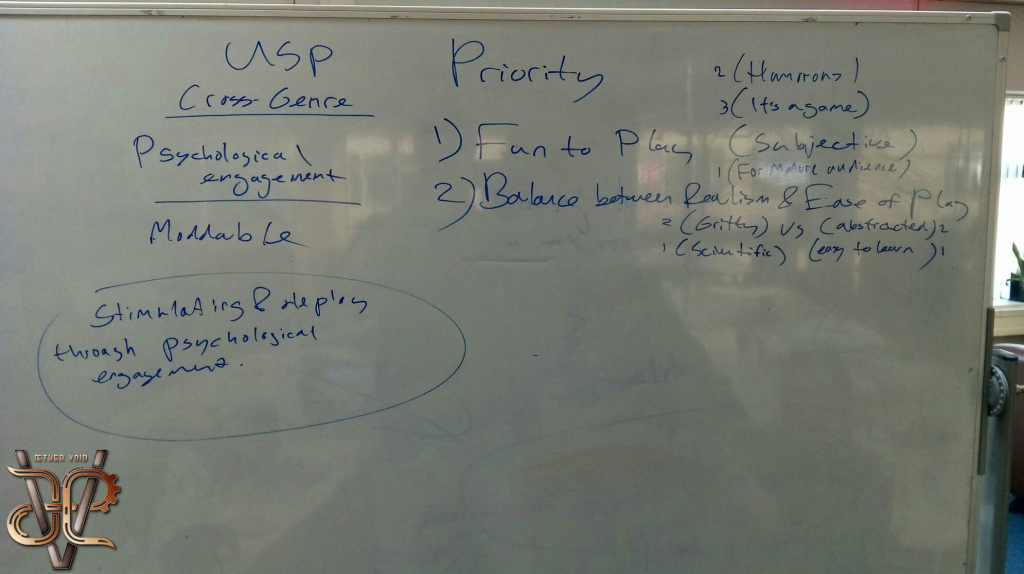 March 22nd, 2019
Today we sat down to take a good look at our mission statement, specifically what sets our game apart from all the other #tabletoprpg out there. One cool adjustment we like to share with you is the new name of our "trinity game system", which has been redubbed the "Æquilibrium" system. In other news, we know how trains work!
Dev Post 37: Railroading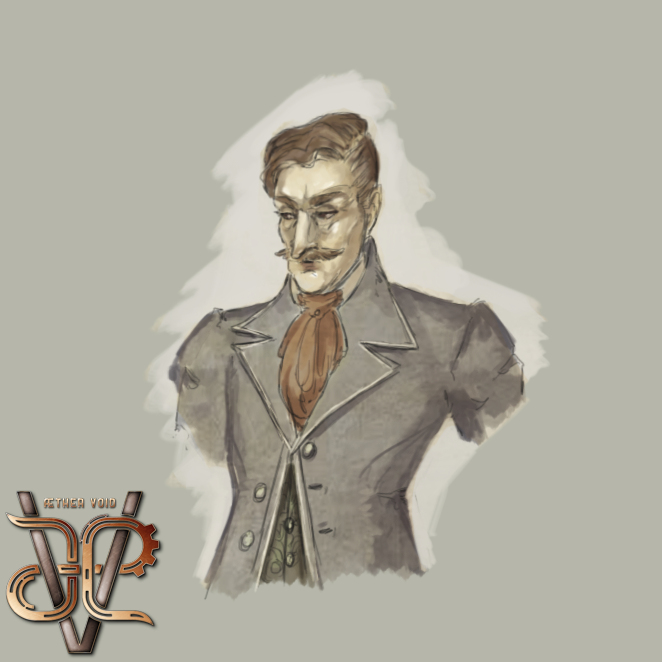 March 29th, 2019
Victoria's railroad system is a monstrous network that connects the four cities to each other. A single train can house a thousand passengers during its 24-hour-trip from one city to another, and departs only once every four days. Better make sure those documents are in order! This isn't always as easy as it sounds, given the rising tensions between the varying cities and their political leaders.
Dev Post 38: Press list and Steampunk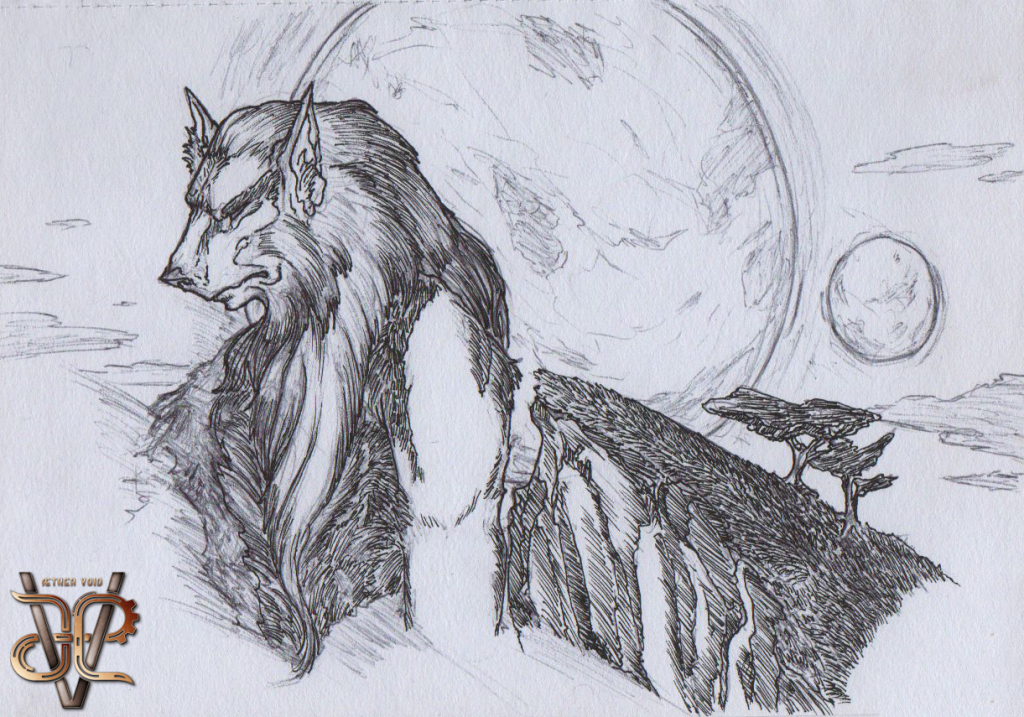 April 5th, 2019
Today we've been working on our press list in order to reach everyone and market our game the best we can. It is starting to become a long list which needs even more work. We're also reaching new highs and lows with Victoria, our world of eldritch horrors and steampunk machinery! The trains are ready to depart, which we're also revisiting to flesh out even further. Stay tuned!
Dev Post 39: Eldritch spells and starter adventure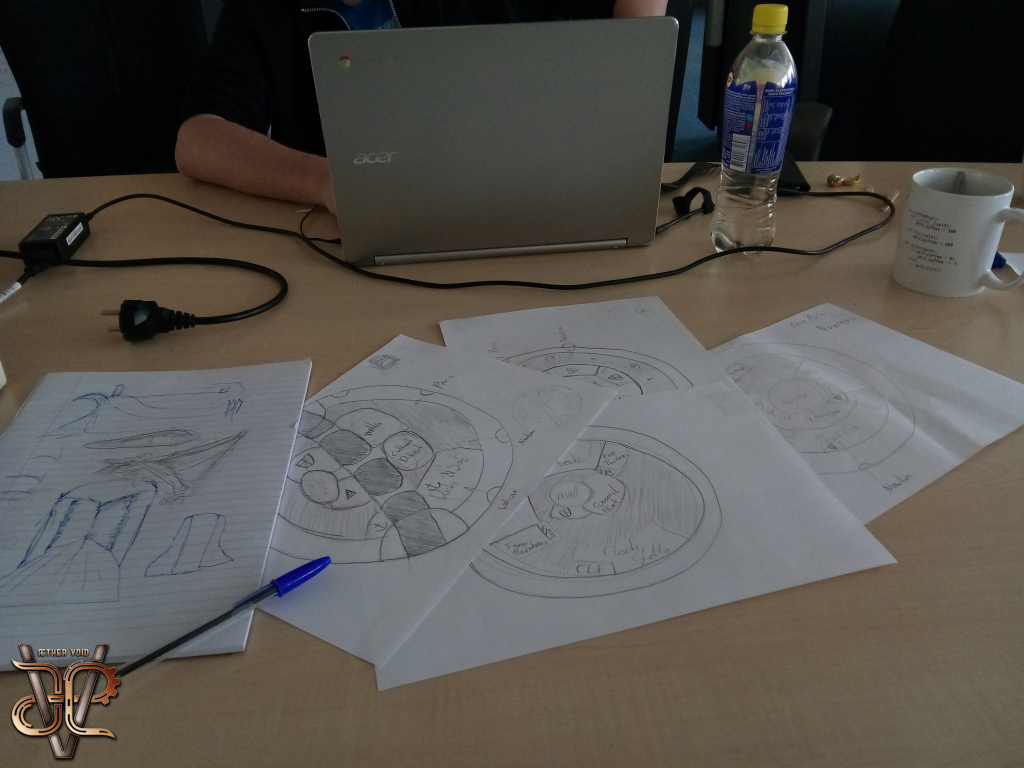 April 12th, 2019
The steampunk world of Victoria has the beginnings of its own starter adventure! A daring journey through the most vile and wicked of places, contrasted by works of machinery and wonder. Of course, this involves the creation of eldritch horrors and foul spells…
Also, be sure to check out the dice giveaway we have over on twitter in celebration of hitting 1.000 followers!
Dev Post 40: Twitter giveaway winner and processing feedback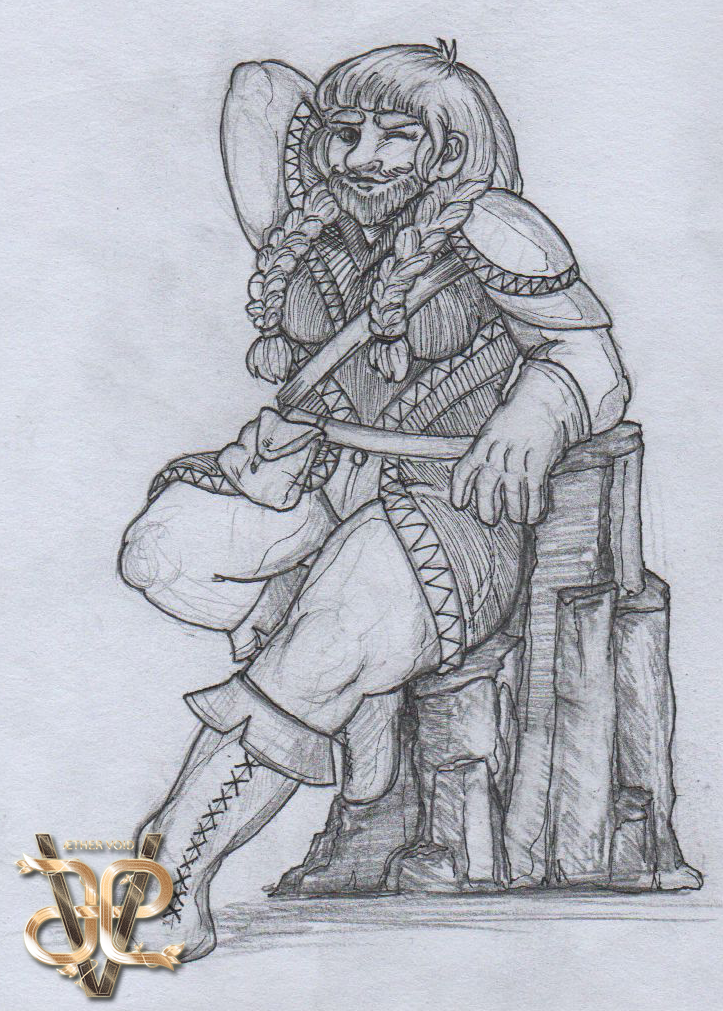 April 19th, 2019
We have announced the winner of our dice giveaway over on Twitter. On to our next milestone of 2.000 followers!
We've also been processing a lot of the feedback you guys provided to our beta oneshot adventure. We've smiled at your compliments and received a lot of good pointers which we will review, test, and implement accordingly.
Dev Post 41: Testing updated combat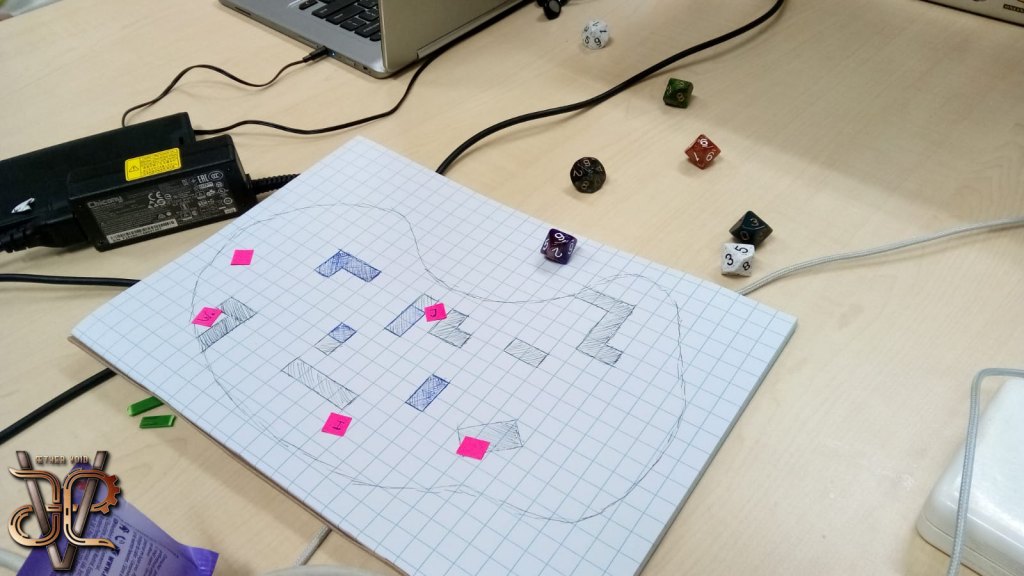 April 26th, 2019
We are reviewing feedback, and are testing our new, updated combat system. Still harsh, fast-paced, and extremely deadly, but we're smoothing things out, so we'll keep you posted!
Dev Post 42: Eldritch bestiary and dragon encounters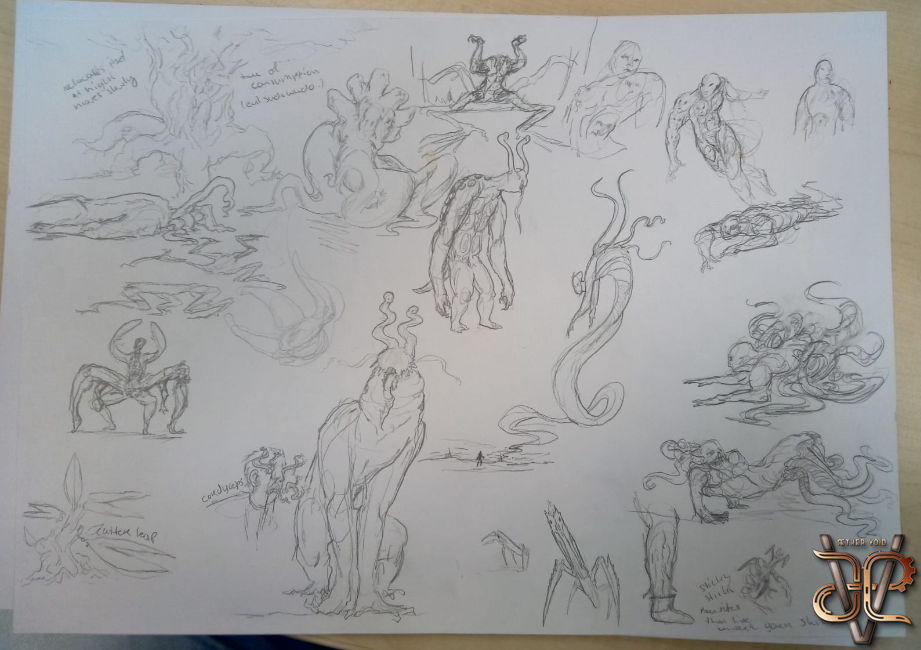 May 3rd, 2019
We're testing new combat possibilities and tactics… against a dragon. The results varied, breathtakingly so. In other news we're also working on the many creatures that inhibit Victoria, our steampunk world. Eldritch horrors and wicked demonoids roam these wilds, so we have a lot of designing to do!
Dev Post 43: Victoria wildlife and improvements to magic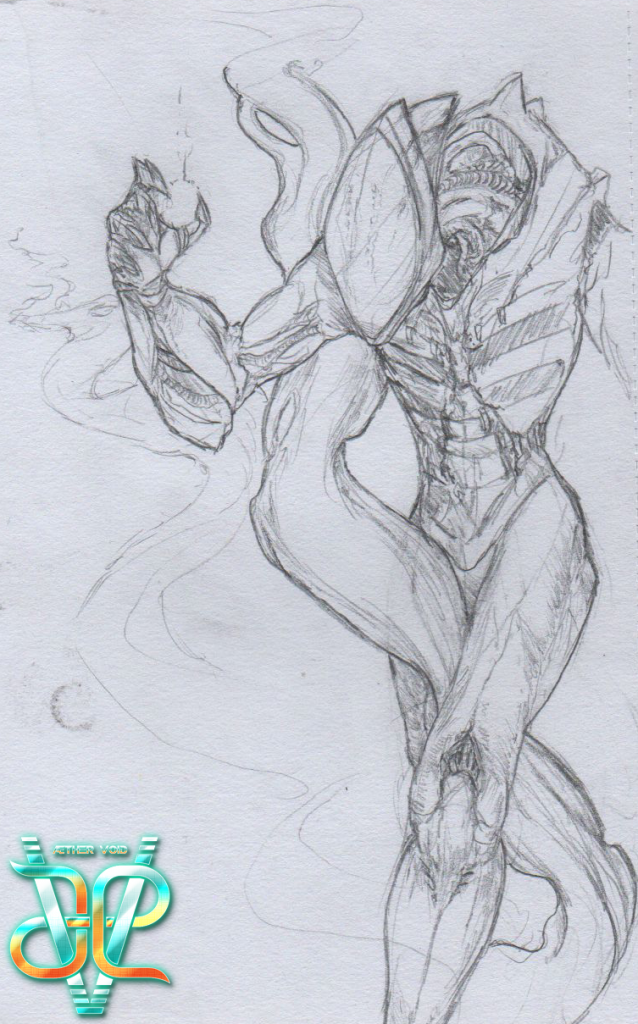 May 10th, 2019
Along with testing our new combat system, improvements to our magic system are also underway. The bestiary of our terrifying eldritch Victorian wildlife is coming along nicely, too. And most importantly: we're officially a company now! There'll be more details next week, but we couldn't resist sharing it with you.
Dev Post 44: Research through playing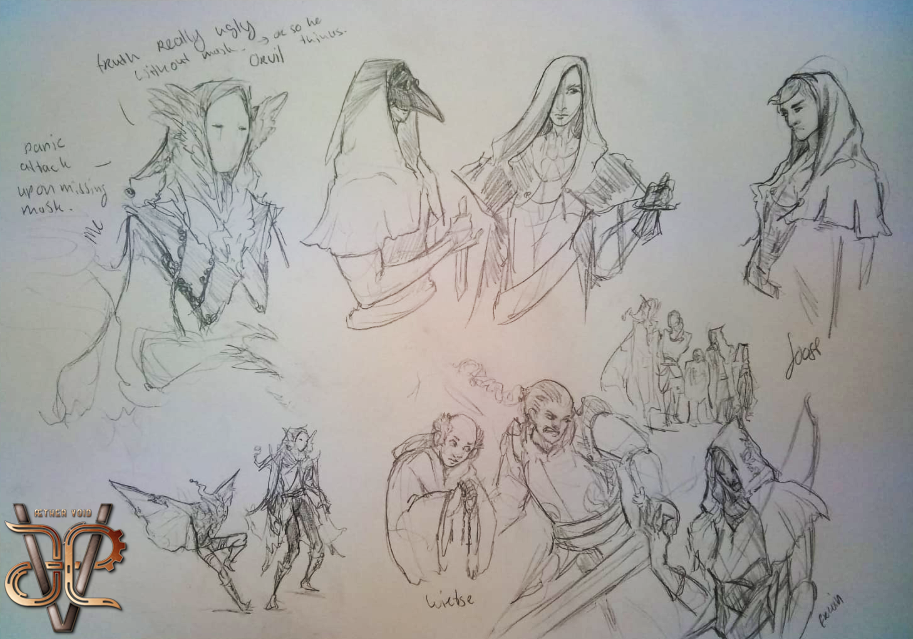 May 17th, 2019
Today we've been 'researching' the Warhammer Fantasy Roleplaying Game. We were suprised to discover a handful of similarities between Warhammer and Aether Void, though this solidified our belief in our own Aequilibruim game system. Our session ended with an imminent skaven attack. Sigmar guide us!
Dev Post 45: Preparing for Games Expo UK
May 24th, 2019
With less than a week to go before we depart for Games Expo UK, all hands are on deck to process as much feedback as possible so that we can show the new and improved version 0.3 of our oneshot beta. We're looking forward to playtest our game with tabletop enthusiasts while we're there.
Are we going to see you there? Let us know, and drop by!
Dev Post 46: Games Expo UK, we're here!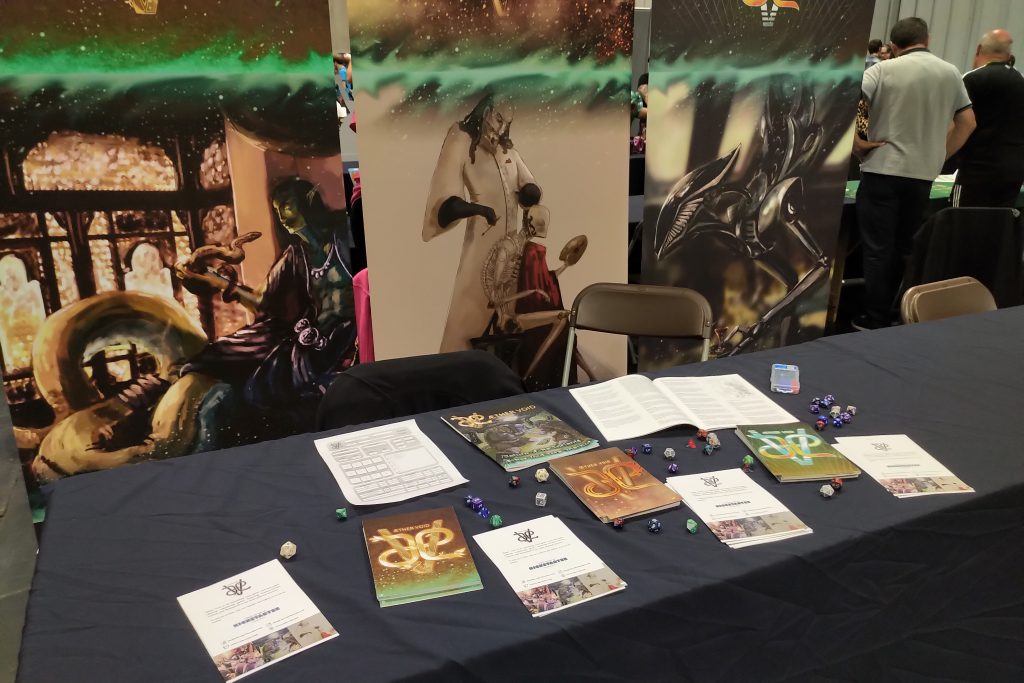 May 31st, 2019
While Wietse and Mendel are at UK Games Expo (and bragging about meeting all you awesome people), the team at home has been working on the changelog and Sleeping Dragon's various locations (plenty of interesting story hooks!).
Dev Post 47: Collecting feedback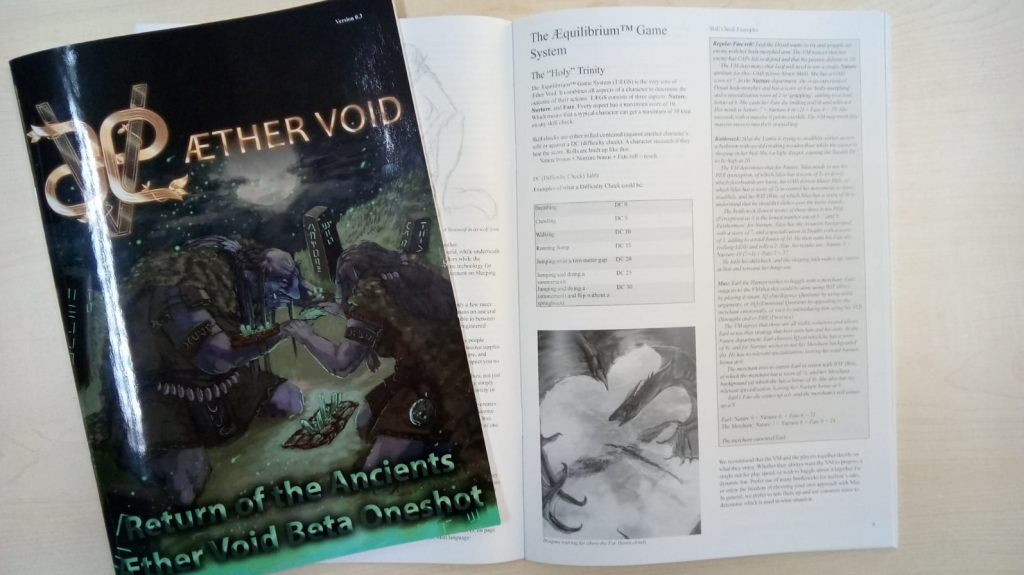 June 7th, 2019
As we're sifting through tons of newly received feedback (huge thank you to all who provided us with theirs), we've also come to a point of debate. Our combat system is called the Æquilibrium Game System and we're divided as to abbreviate it to TÆGS (The Æquilibrium Game System) or to (the) ÆGS. If abbreviated to ÆGS, we'd like to start referring to it as the ÆGiS, but we're curious as to what you guys think. Let us know which you prefer!
Dev Post 48: Art, prequel adventures, and art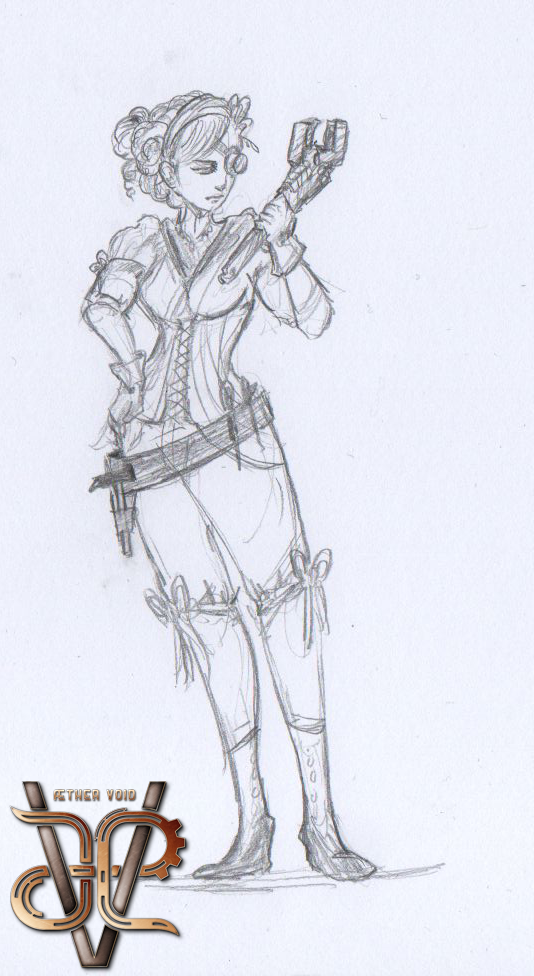 June 14th, 2019
This week we've been working on our starter adventures (all of them part of the same overarching story) and searching for people to help our awesome artist make our corebook even more epic! Also a quick question, what technologies and cybernetics would you like to see in our Sci-Fi world?
Dev Post 49: Core book, planning, deadlines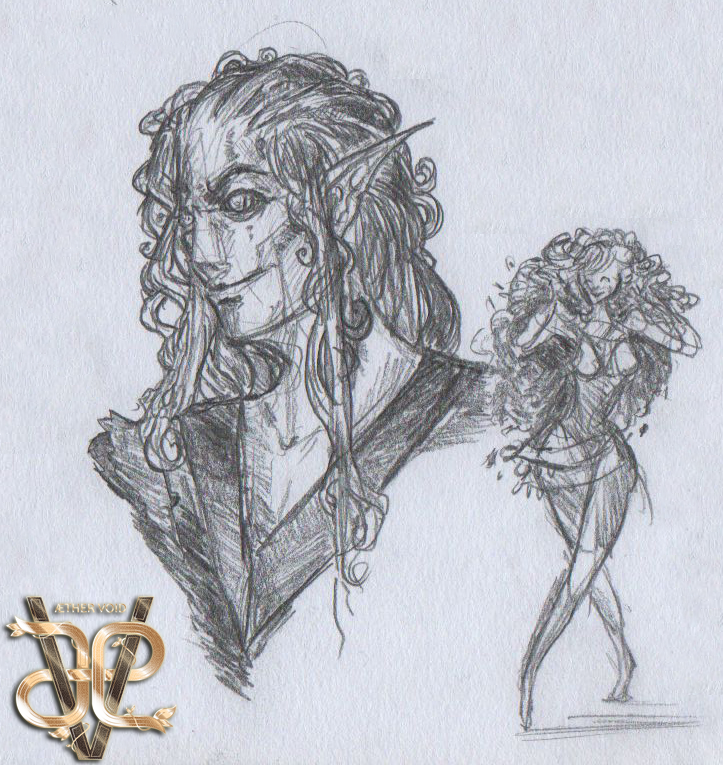 June 21st, 2019
Another day of working on the corebook, which steadily keeps making progress. We've also spent some time working on an list of inspirational books, movies and games related to fantasy, steampunk or sci-fi. Any suggestions we should check out?
Dev Post 50: Victoria one-shot adventure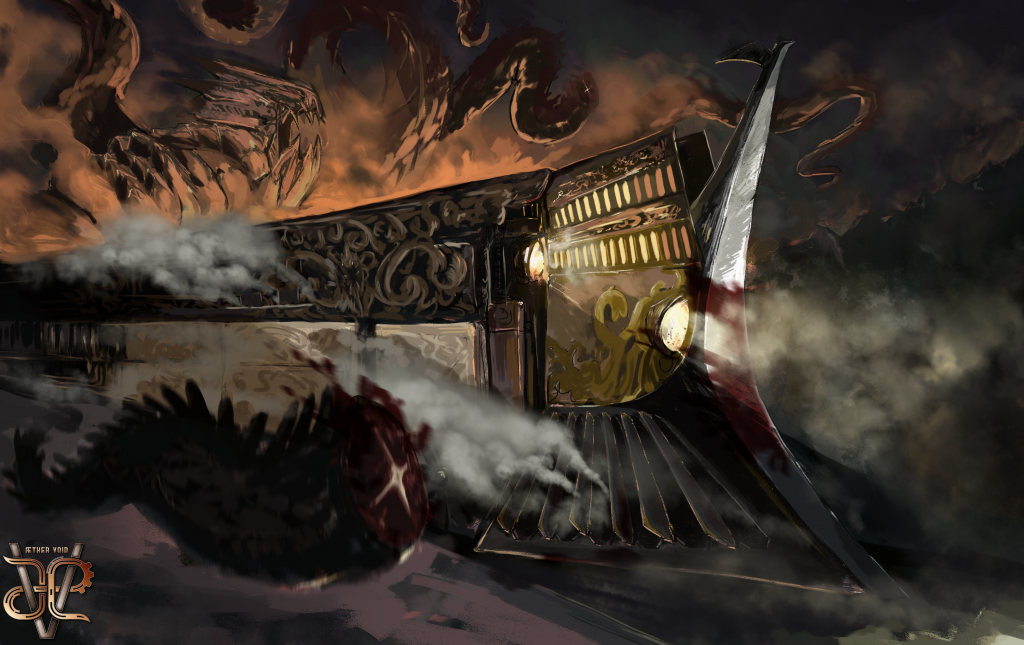 June 28th, 2019
Calm day of working on the Victorian Starter Adventure, with a nice set of eldritch horrors and religious fanatics on our grotesque train! We're also working on some external commisions for art to expand our repertoire of stunning scenery and thrilling characters!
Dev Post 51: Art, art, and more art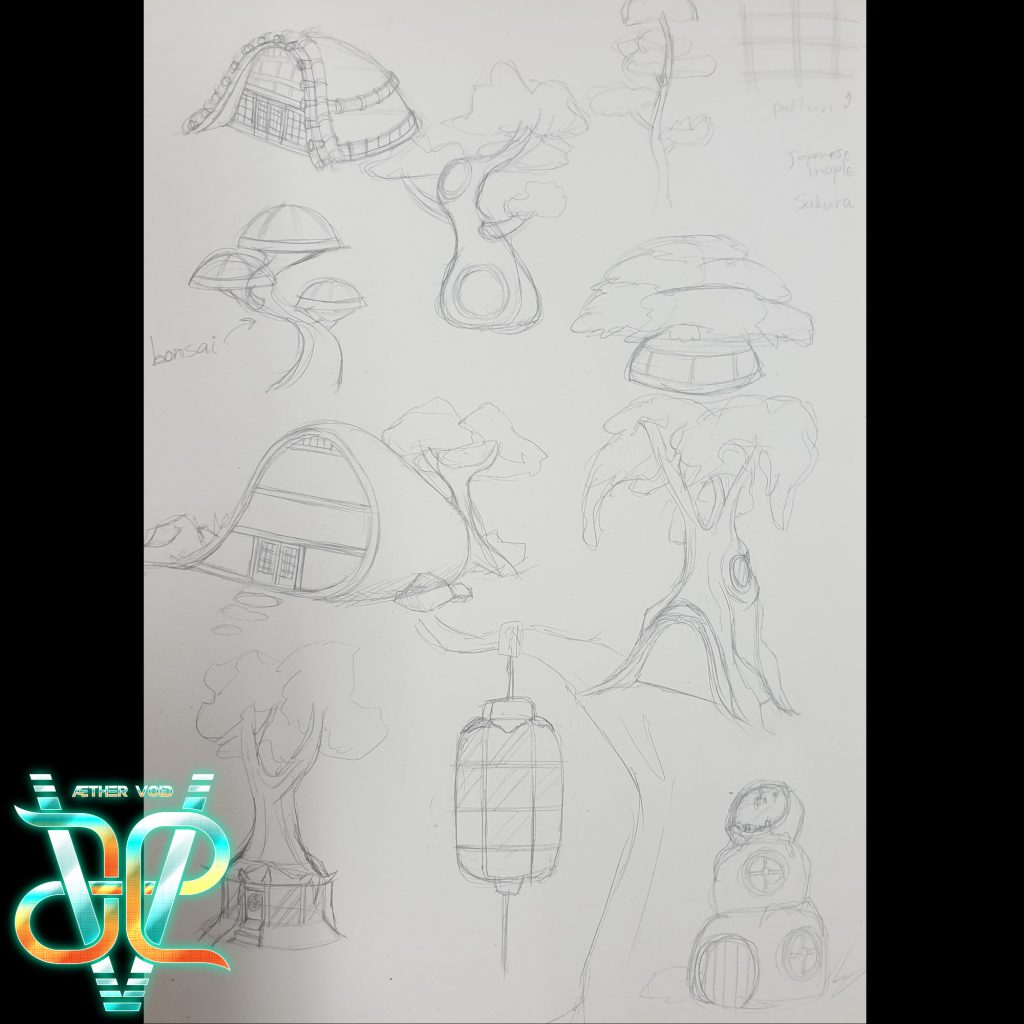 July 5th, 2019
Everyone is busy working on their respective tasks but one thing that drew a lot of 'ooohs' and 'aaahhs' was the art being drawn. We introduce you to some sketches of our newest addition to the team: Sigrid "Sietje" Stoeltje. Together with our OG artist they've drawn, discussed, and sketched many a thing! Check Sigrid's art on instagram and don't worry, we'll be posting more of her in the future!
Dev Post 52: Campaign and combat situations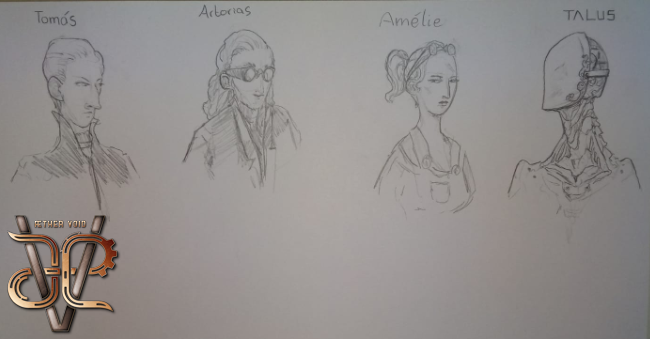 July 12th, 2019
We've started our first Æther Void campaign on Victoria, our #steampunk world. After the first session the party (consisting of a Vampire, Werewolf, Clock, and Human) is now en route to Nouveau Paris.
We are also running a lot of combat simulations to see how different enemies and NPC's compare to each other. About twenty peasants have died so far, poor sods.
Dev Post 53: Racing towards one-shot beta v0.4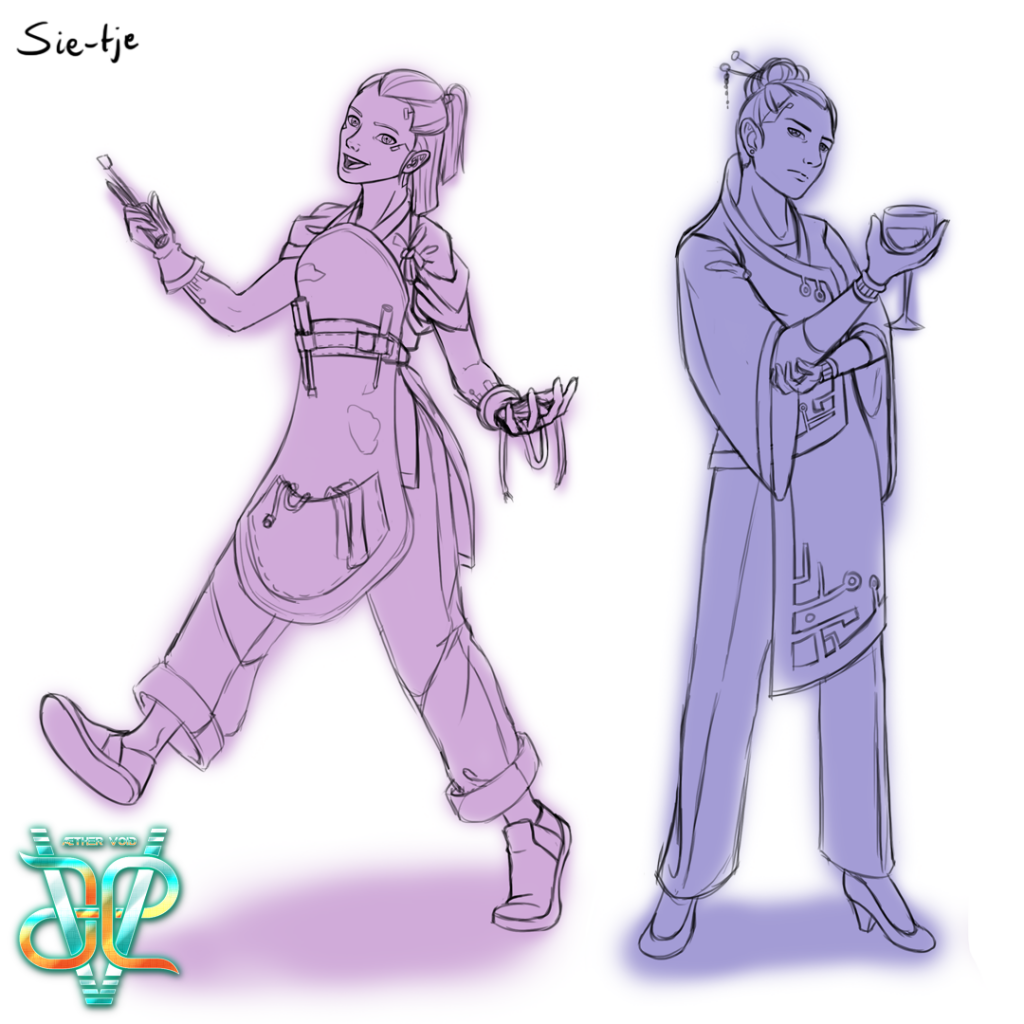 August 2nd, 2019
We are almost ready to send out version 0.4 of our #beta and we're looking into #kickstarter campaigns! We're not going live just yet, as preparations are still needed. We are also thinking about switching up our social media strategy but we need some input from you all. What would you like to see from us on social media?
Dev Post 55: Discord server and more playtesting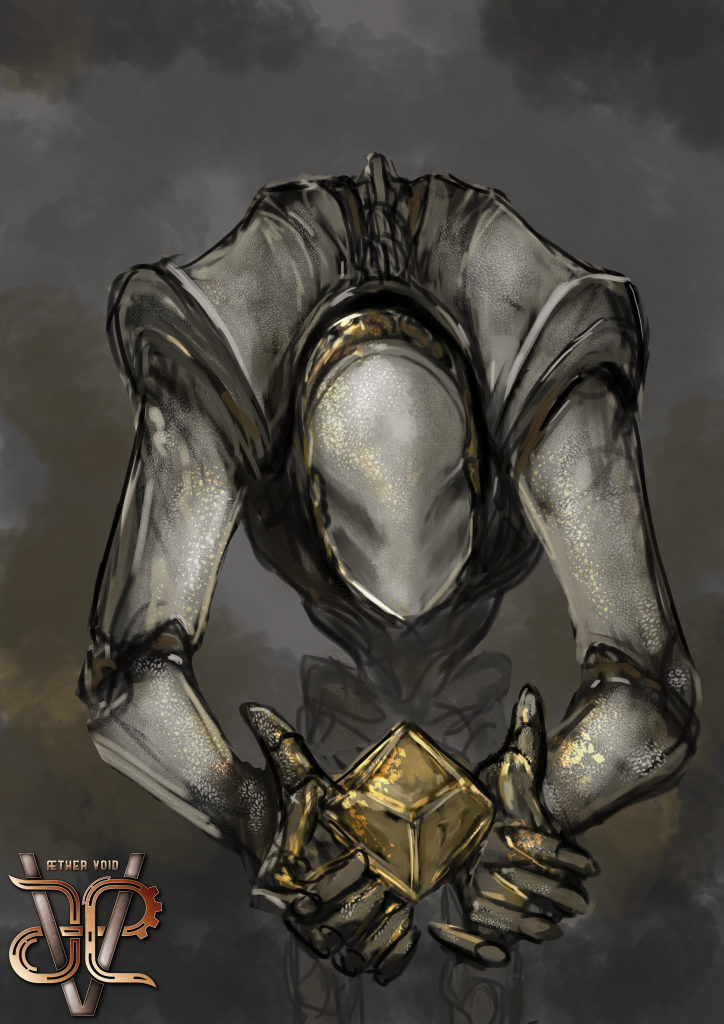 September 6th, 2019
Today we've been working on getting a Discord server going so that we can talk to all of you more directly! We would love to get your input and to talk to you all about our upcoming game, and all things tabletop in general.
Also, our internal playtest is nearing a potentially disastrous climax as the Eldritch Horror mother is closing in on us. God help us all.
We're also working on some fun merch, the art might give you a hint 😉
Dev Post 56: The Æther Void Discord server is live!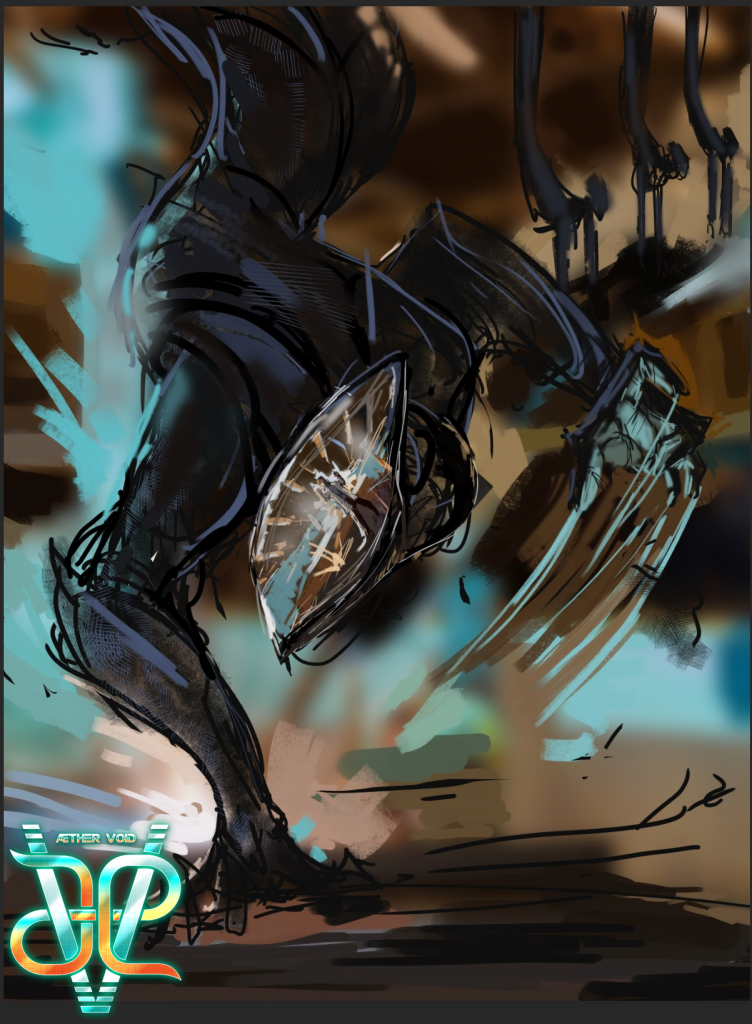 September 20th, 2019
Our Discord server is up and running! Come hang out and talk all things tabletop, fantasy, steampunk, science-fiction, in short: Æther Void https://discord.gg/WSrzuq6
Dev Post 57: A Day of Activity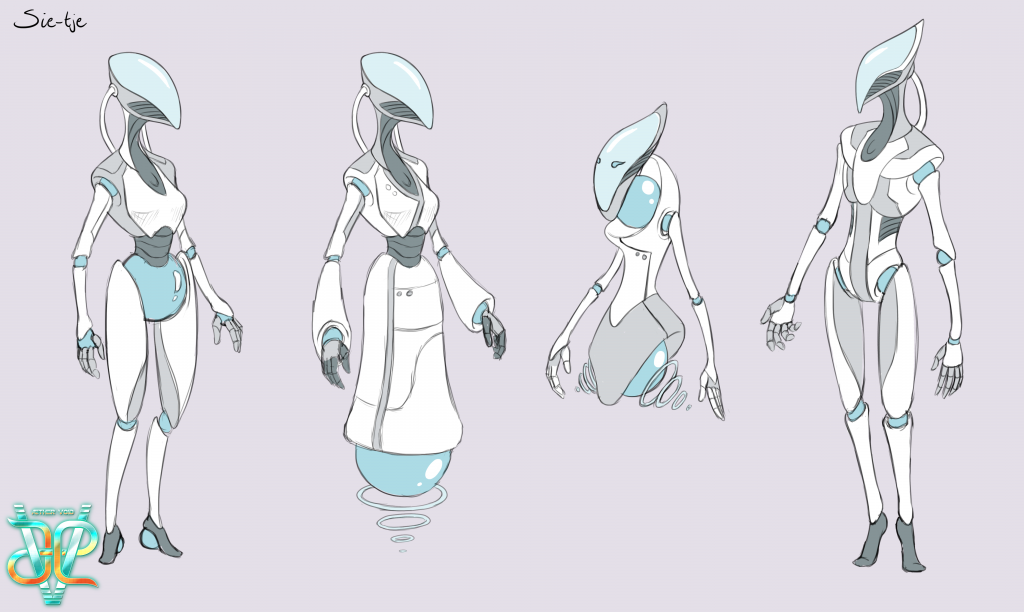 September 27th, 2019
Our first day working in the new office has been spent on a variety of different things. Our glossary has been updated, more Far Haven creatures and Sleeping Dragon locations have been added, and progress has been made with the corebook. Guess it has been a rather productive day! New social media narratives coming in October!
Dev Post 58: Moving, horrors and chocolate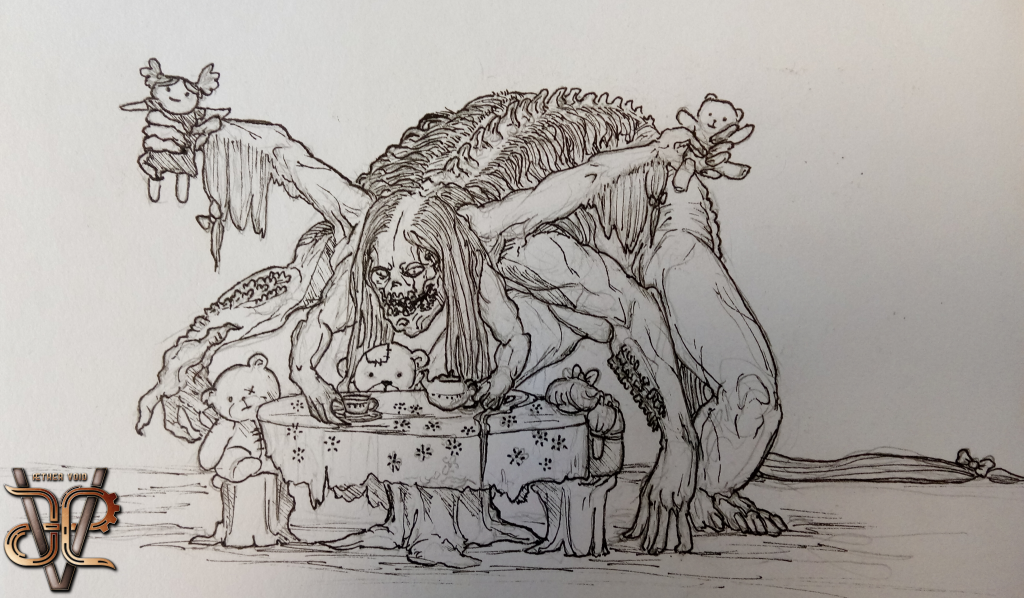 October 4th, 2019
Eldritch Horrors! Unpacking! Discussing the importance of chocolate! And all of it in the timespan of a single day. Today's art shows what happens when the soul of a little girl gets trapped in an Eldritch Horror, it would make for a rather horrifying scene.
Dev Post 59: Feats and Flaws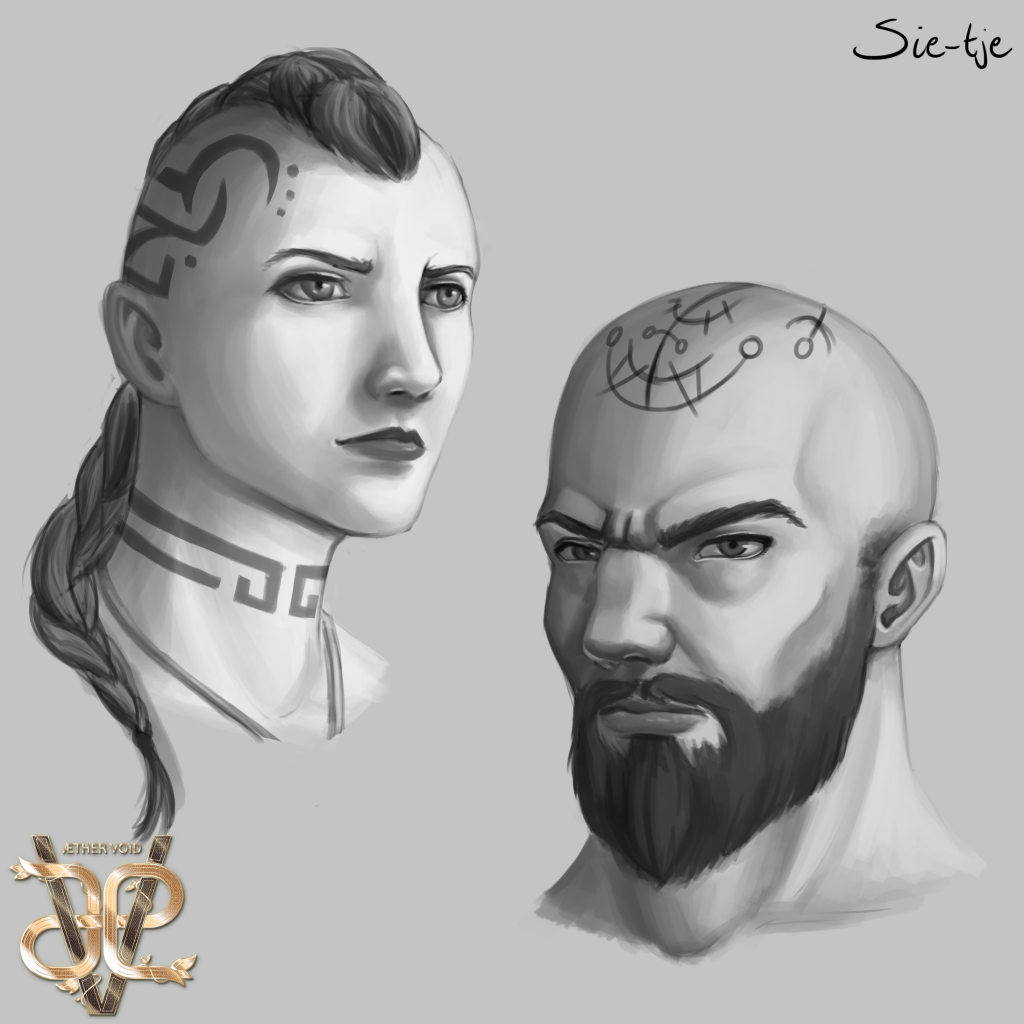 October 11th, 2019
We have been refining our new one-shot adventure that takes place on the #steampunk world of Victoria, and worked on creature stats for our bestiary.
We're also looking to include Feats and Flaws in order to add some roleplaying fluff. You can spend a bit of XP to gain a feat, take a flaw to gain a bit of extra XP, or both! *laughs in ambidextrous werewolf allergic to cats*
Dev Post 60: Victorian Bestiary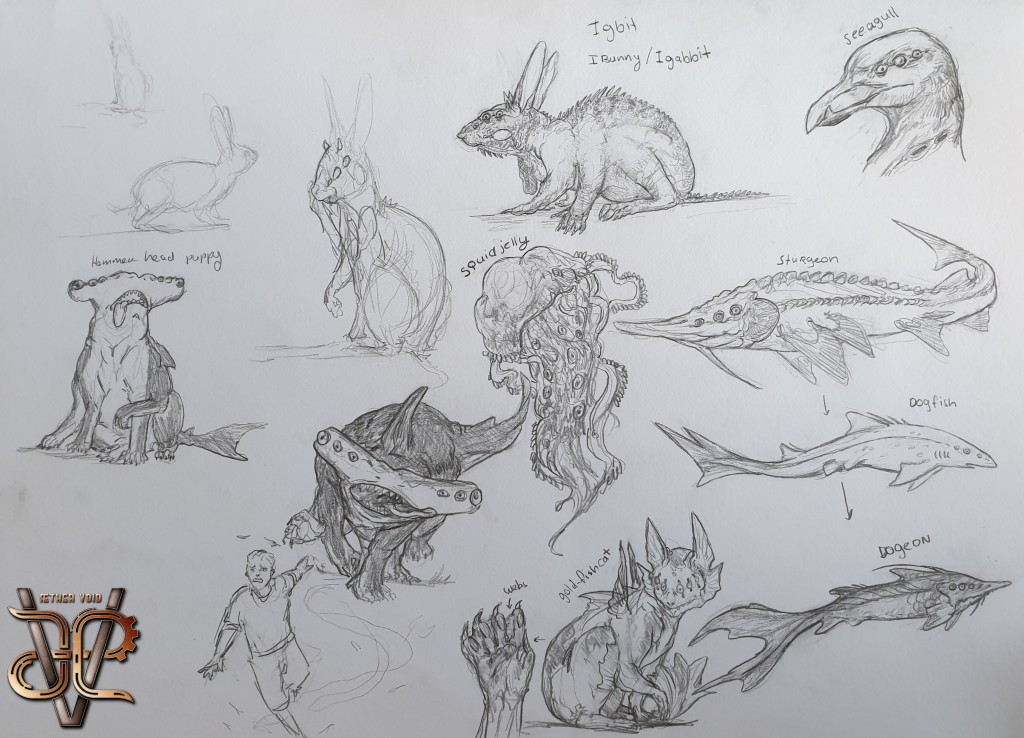 October 18th, 2019
You want feats? We got 'em! Our Victorian Bestiary is also nearing completion. And for all those participating in #Inktober2019, keep up the good work! We're seeing amazing art being shared here and on our discord.
Dev Post 61: Change is coming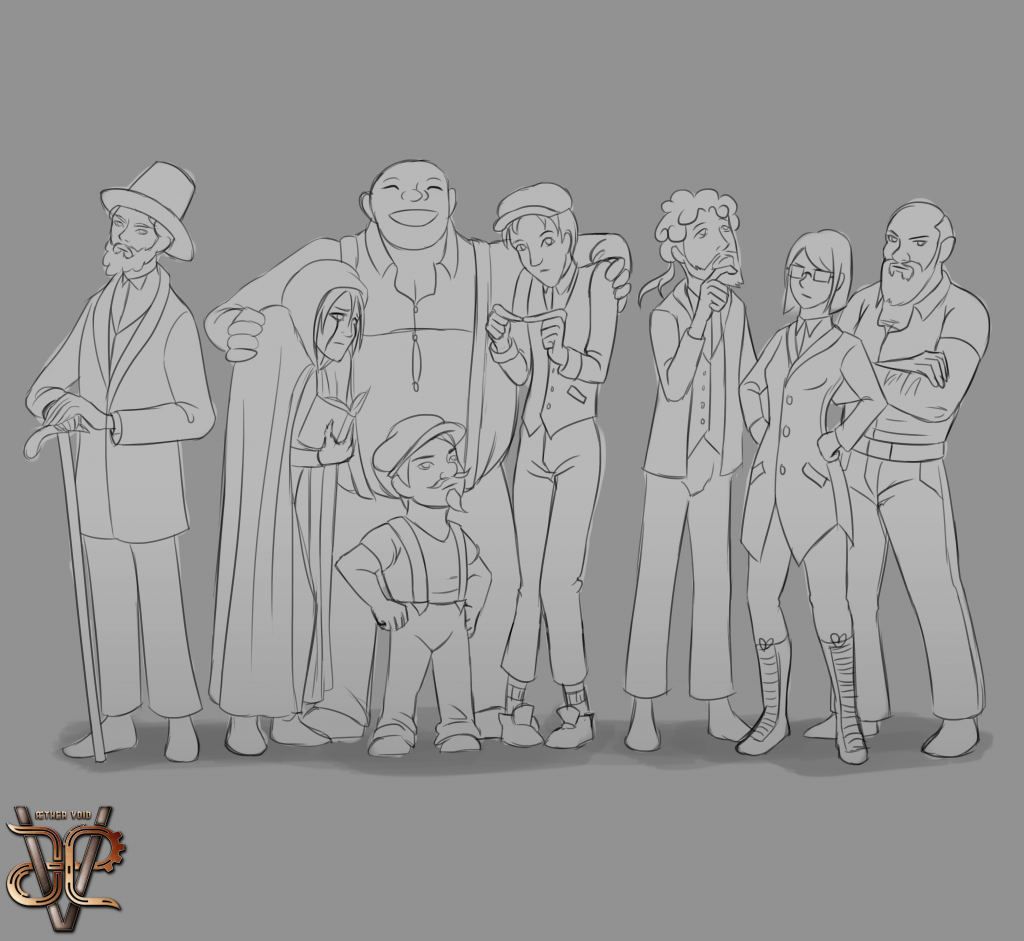 November 1st, 2019
We have a new social media narrative lined up and ready to go (starting this Sunday), showing why it is a horrible idea to leave the Victorian cities. We're also working on Victorian lore, magic items and searching for more people to playtest our free oneshot!
Dev Post 62: Mapping civilization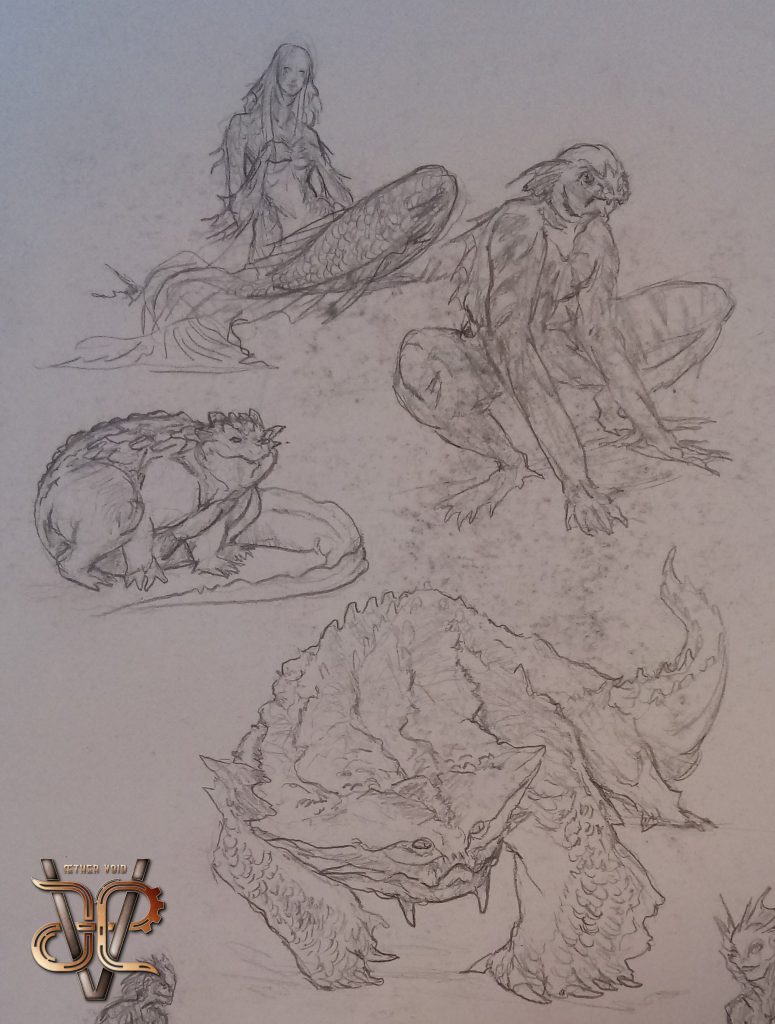 November 7th, 2019
Today we've had mapmaker @sebvandenbrink from StudioLegendaNL as visitor to talk about the Aether Void maps we want to make. The rest of the day we stayed with the theme, discussing populace, architecture and overall civilization in the dangerous world of our Steampunk setting. Now, time for the playtest 😉
Dev Post 63: Magic items and such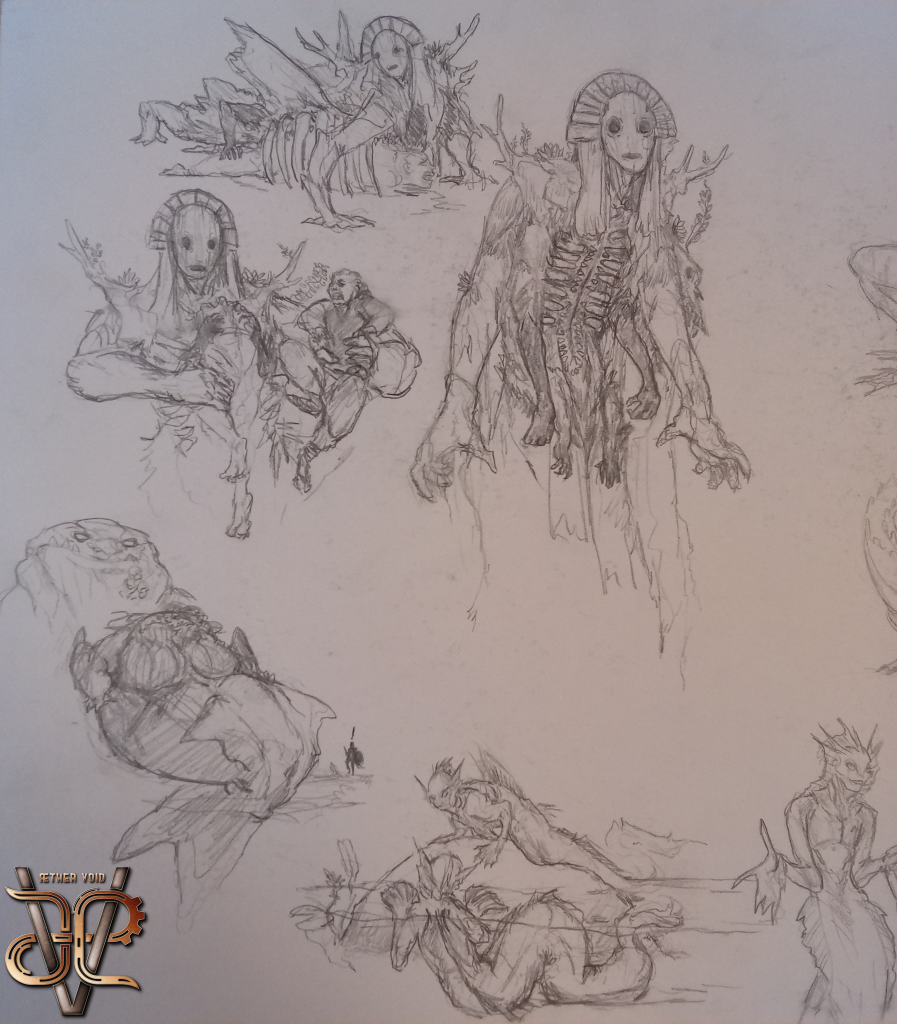 November 15th, 2019
We have expanded our list of magic items with some new wonderful and terrifying things. Because what's a tabletop roleplaying game without magic items!? Our custom Æ ther Void dice design is also nearing completion, and we've been working towards the next version of our oneshot. Tonight, a few of us will be playing 'Things From the Flood'. For research purposes of course.
Dev Post 65: Playtest sessions with you!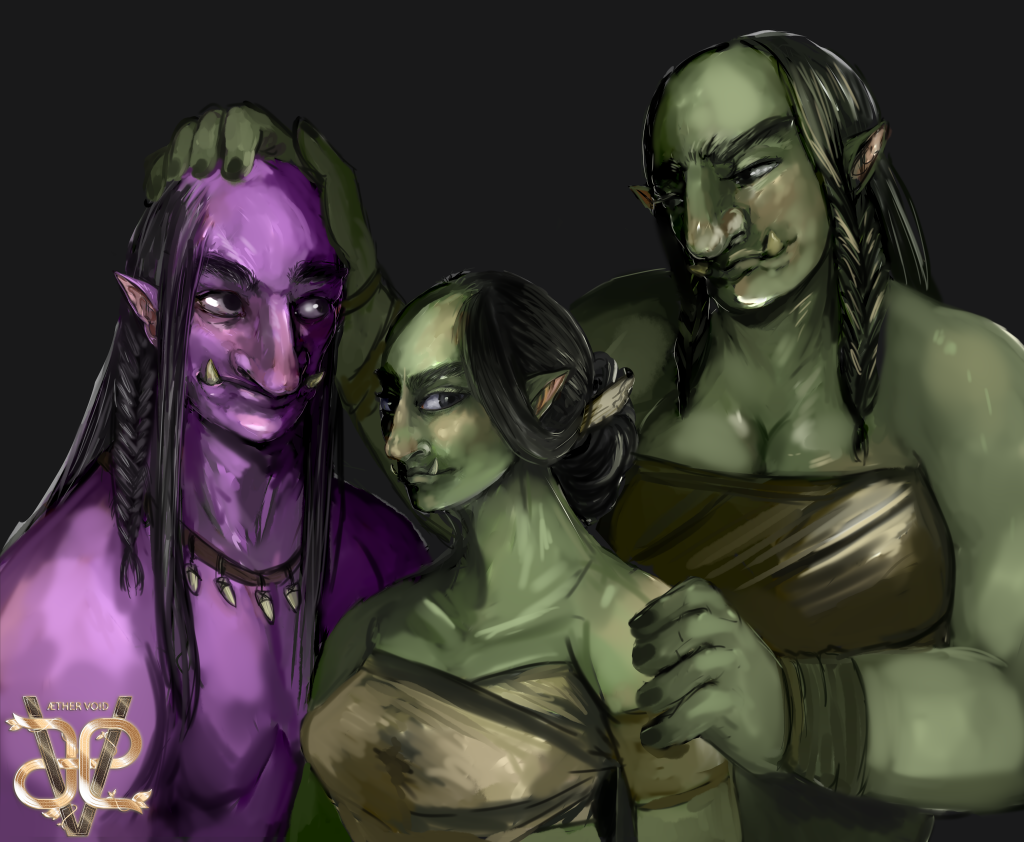 November 29th, 2019
We want to start playtesting Æther Void with YOU! We have limited space so if interested, let us know by choosing the genre you'd like to start with. Playtesting will be over on our discord so come and join us (discord.gg/WSrzuq6).
Dev Post 66: Execute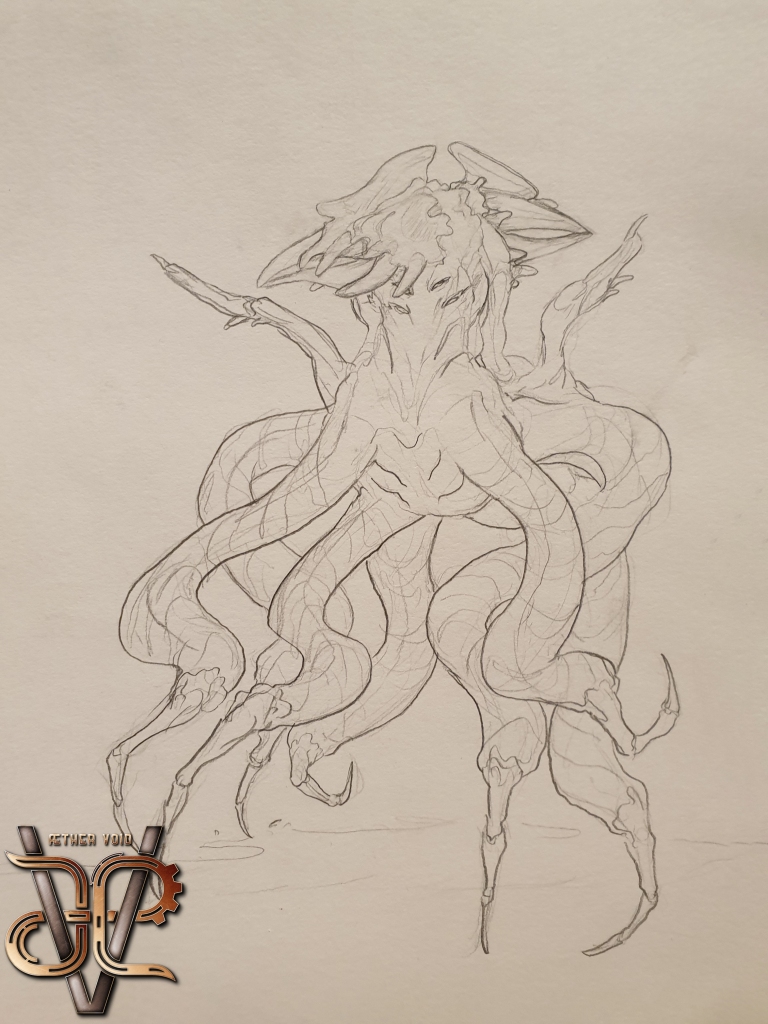 December 13th, 2019
Happy Friday the 13th! May your dice not be cursed for the day! We're working on a wide range of things: our corebook, artifacts, sci-fi geography, and a variety of other things. Stay tuned for more!
Dev Post 67: May the Void be with you

December 20th, 2019
We're closing in on the finalization of version 0.4.2 of our oneshot beta starter adventure! Tonight we'll have another internal playtest session full of eldritch horrors, demonic clockwork adversaries, and trying not to die… quickly. We'll be documenting as we go along, get on discord to follow along!
Dev Post 68: See you later space cowboy!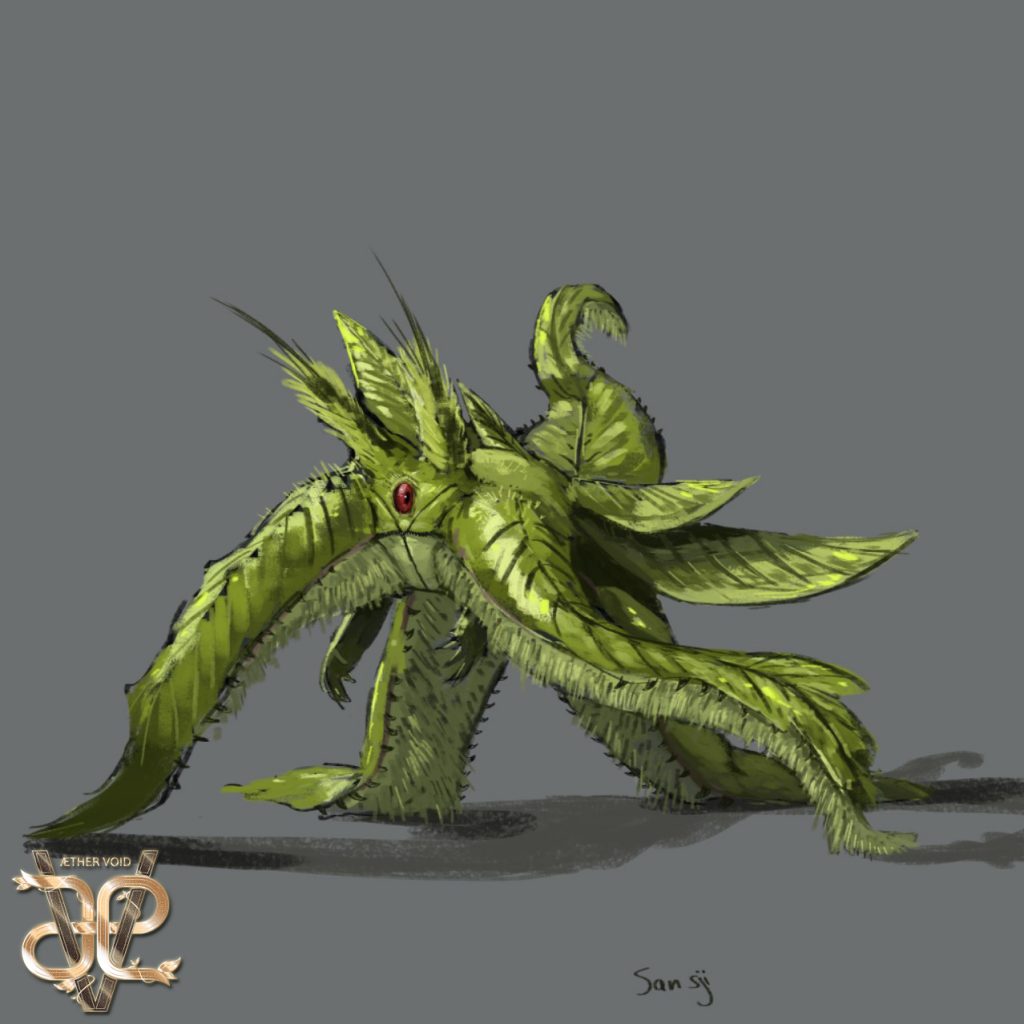 December 27th, 2019
We're keeping it simple this devpost. We've been working on the corebook, our beta oneshot and more magic items. Laid back last working day of the decennium 😉 Happy new year y'all!