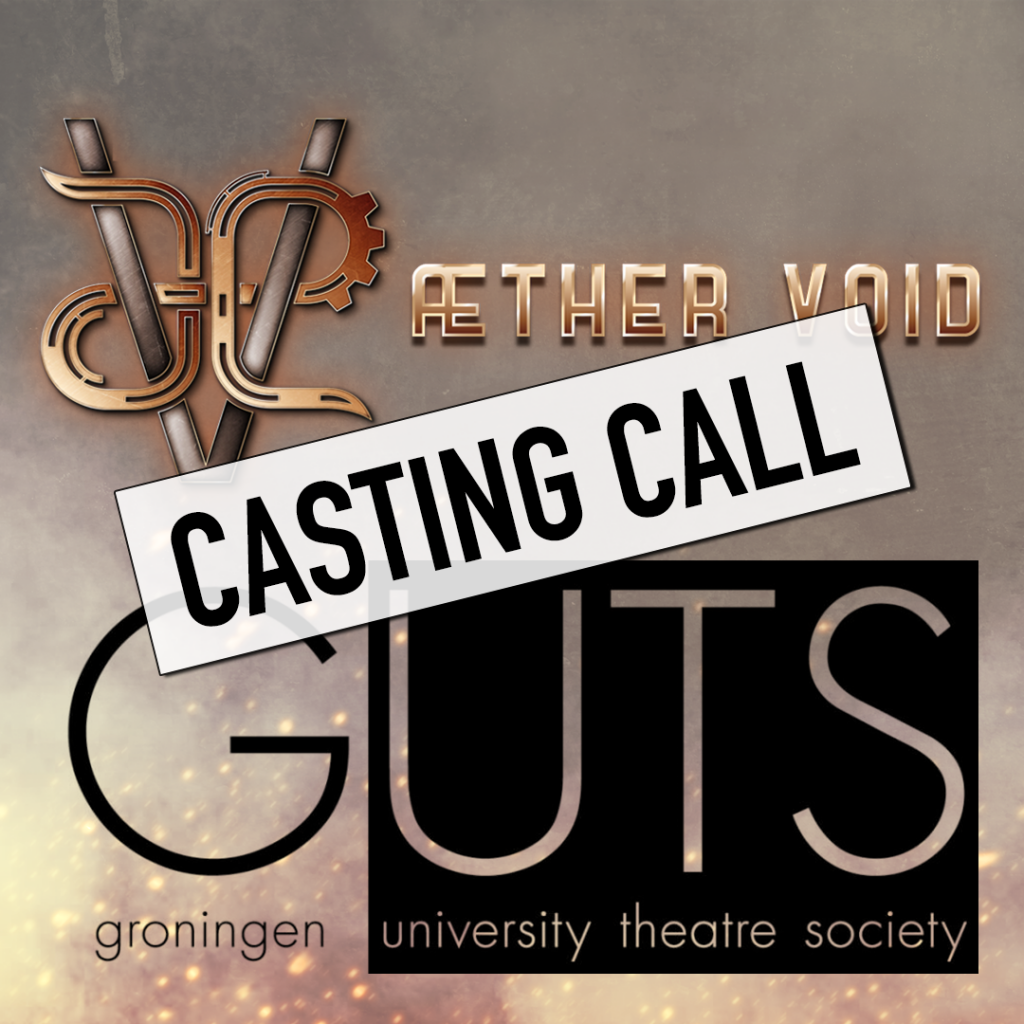 Attention to all D&D and tabletop RPG fans! Æther Void is a new roleplaying game being developed in Groningen, and we're creating an actual play web series! If you live in or around Groningen (the Netherlands) and you have a passion for theatre, interest in roleplaying games, and a good grasp of spoken English, then we're looking for you to join our cast. And of course if you want to follow this adventure, and experience Æther Void's gameplay and ambience on screen, follow us for future updates.
Also a big thanks to @gutstheatre for collaborating with us on this project! Please check out their socials to see their content as well. The school year just started, and we're sure they're going to create some amazing theatrical projects!
If you'd like to heed the call to adventure and join our cast, sign up at: bit.ly/castingcall-signup (form is closed).