Welcome to our Development Masterpost! This monstrosity is a compiled list of Æther Void's development posts, narratives, and other fun posts we've been throwing into the void since 2018. Our latest update will always be featured in this masterpost. If you have any questions, don't hesitate to ask them in the comments or send an email to pr@aethervoid.com.
Latest updates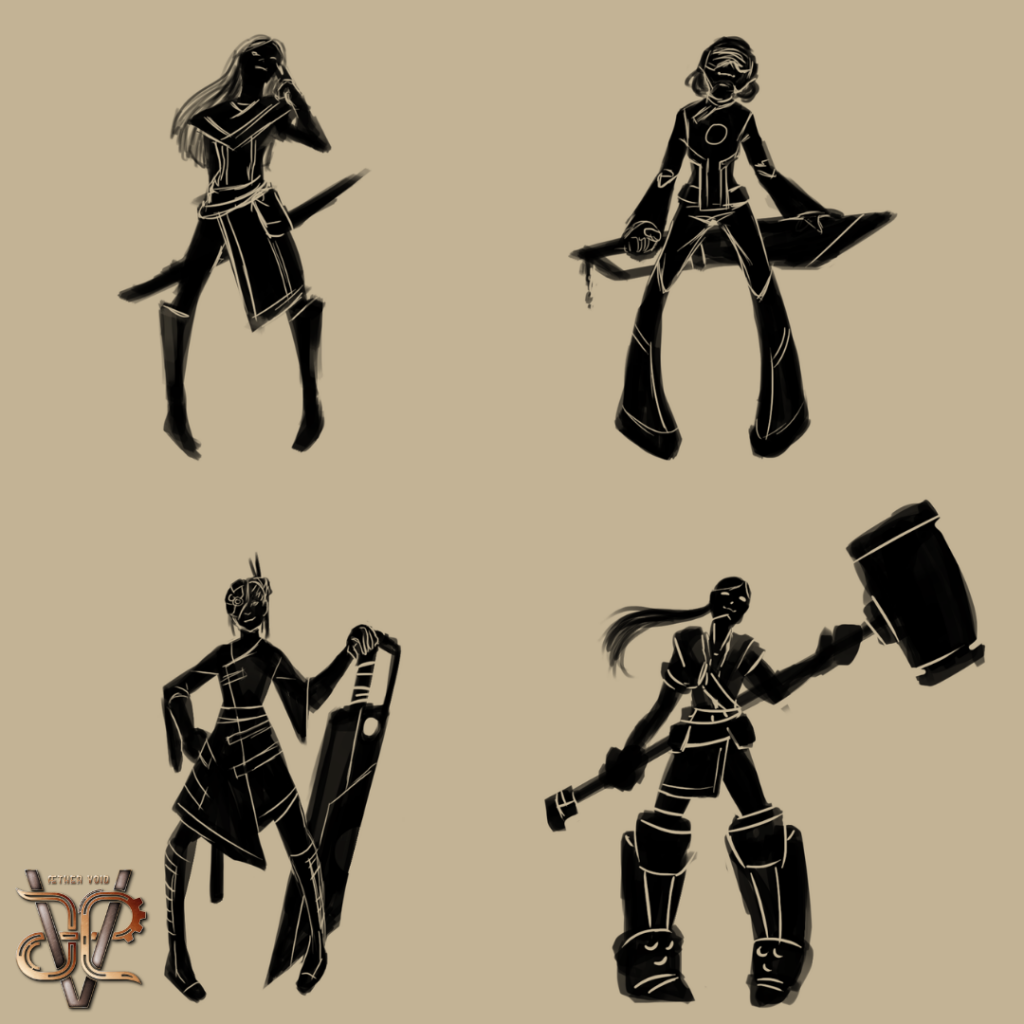 𝐃𝐞𝐯 𝐏𝐨𝐬𝐭 𝟏𝟏𝟎 – Build-A-Character
Today was all about redesigning our character sheet for the one-shot adventures. What's the placement for stats, backgrounds, and specializations, and what kind of layout would work best? We went over it all! It's a work in progress, and we're beyond excited to show you the finished character sheet when the one-shot adventures will be released (coming soon!).
What do you think is most important when it comes to character sheet design?
Devpost Archive
Short Stories
Narratives
Other