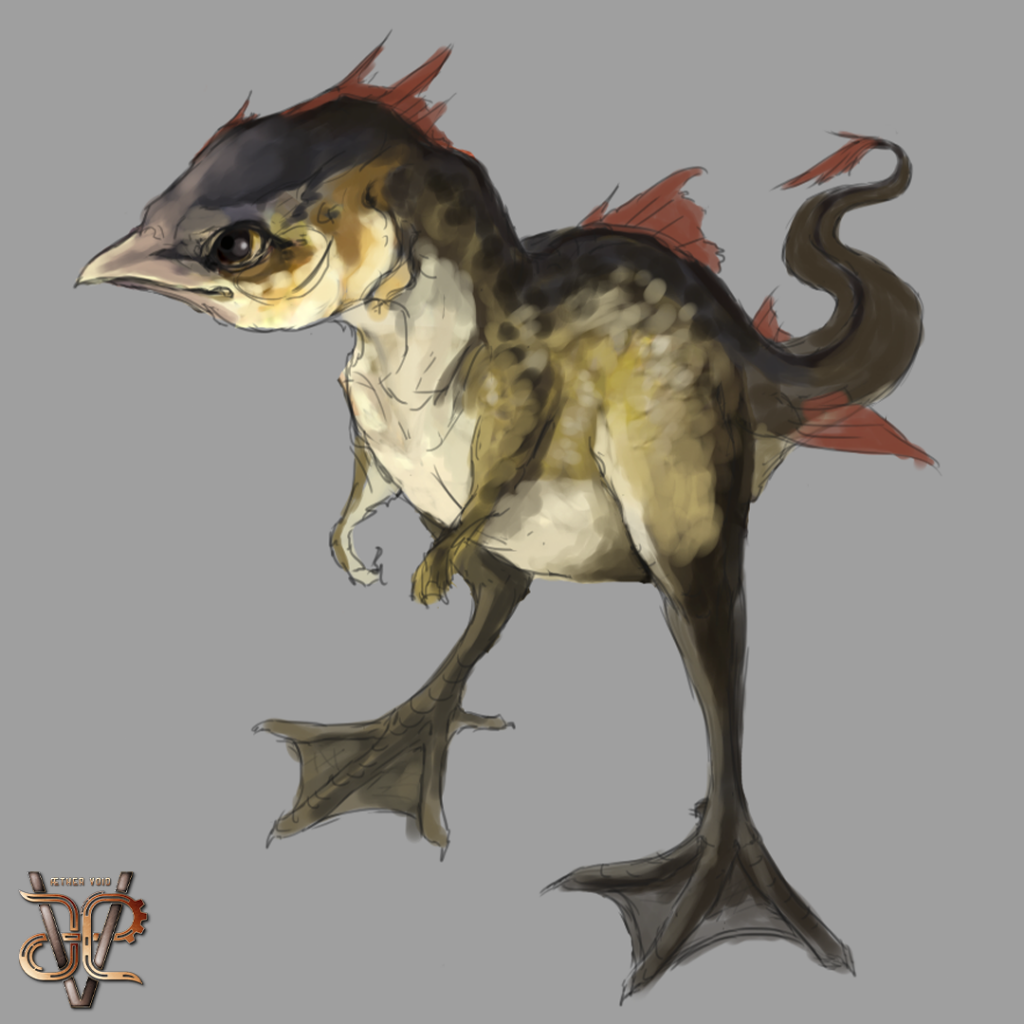 This week we welcomed a new Æther Void member! She's an art intern and will be a valuable addition to our artistic team. We're thrilled to have her for the upcoming semester and excited about what she'll create to enrich the worlds, enhance the gameplay, and interpret the stories within the Æther Void universe.
A fragment of Æther Void lore:
Not everything the technocrats created is terrible. The water chicken depicted in the art is one of the cuter abominations they've made. It should be impossible that this youngling is dangerous, right? What do you think?